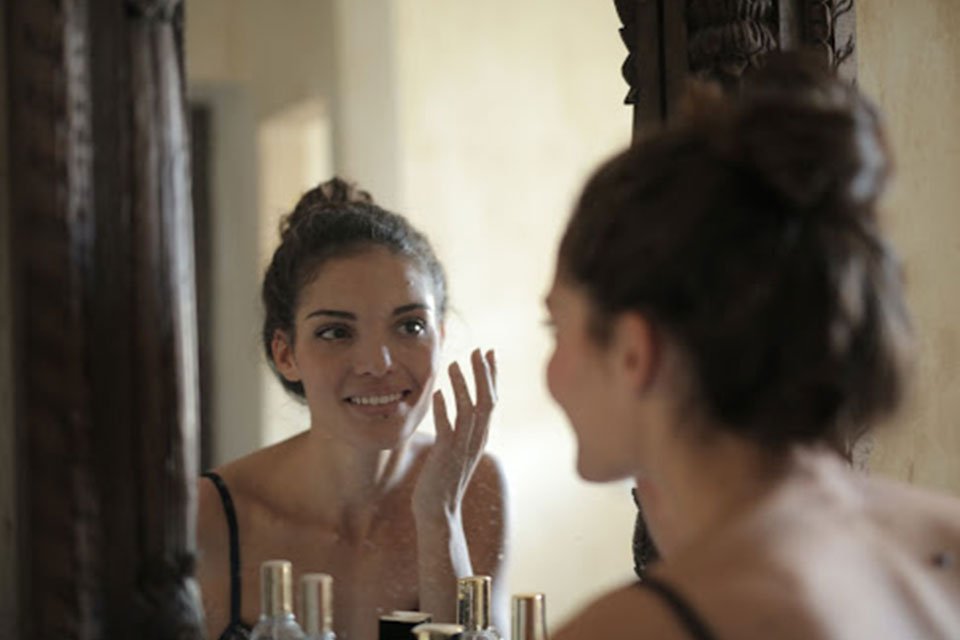 Beauty and skincare products are essential for people who give attention to their bodies, especially women. Every woman wants beautiful, clear skin without spots and blemishes, which is attainable with the right skin care products.
The pH Balance Gel Toner is a hydrating and revitalising face toner with great ingredients that are safe and effective. Toners are designed to clear out sebum, revive the skin's pH, and shrink pores. Suitable toners usually have a pH of about five that assists all skin types in maintaining the acid mantle.
The acid mantle is essential to your skin's defensive barrier. It deters bacterial growth, neutralises alkaline-based assailants, and maintains and replenishes the optimal acid habitat your skin's natural flora needs to survive.
Functions of the pH Balance Gel Toner:
The pH balance gel toner is a concentrated toner that brightens, eliminates oil, hydrates, and visibly shrinks the impression of pores for clear and beautiful skin. It makes the skin feel refreshed, hydrated and soothed all day. The toner can also function as an intensive hydration face mask.
Active Ingredients
Niacinamide: Niacinamide is an anti-ageing ingredient in various skin care products. Niacin or vitamin B3 is a vital nutrient that enhances the appearance of wrinkles and fine lines, enlarged pores, uneven skin tone, and hyperpigmentation spots. It also assists in easing redness from inflammatory skin conditions like acne and eczema.
Witch Hazel: Witch Hazel (Hamamelis virginiana) is extracted from the twigs, leaves, and bark of the Witch Hazel plant, which is native to Asia and North America. The Witch Hazel plant is rich in antioxidants and has pore-refining and antibacterial properties. These properties make it perfect for acne-prone, congested, and oily skin.
Aloe Vera Leaf Juice: Aloe barbadensis is an effective moisturiser and anti-inflammatory ingredient. This ingredient also gives the thick consistency of the pH balance gel toner.
Cucumber Fruit Extract: Cucumber (Cucumis sativus) fruit extract is another ingredient in this skincare product. It soothes and hydrates the skin. It reduces puffiness, relieves itching, and eases redness (e.g. sunburn). The cucumber fruit extract is also ideal for all skin types.
The other ingredients of this product include Triethanolamine, Allantoin, Polysorbate 80, Polysorbate 20, Alcohol, Carbomer, Aqua, Parfum, Ethylhexylglycerim, and Phenoxyethanol.
Skin Benefits of pH Balance Gel Toner:
This skin care product has several benefits that can revive all skin types with any skin condition. The benefits include;
Tightens Pores Size: The active ingredient of this gel toner, Witch Hazel (5%), can shrink the skin's pores size making them less visible and smooth.
Hydrates and Brightens the Skin: The pH gel toner moisturises, hydrates, and brightens the skin, making it look clear and healthy.
Evens the Skin Tone: Daily and adequate application of this product make your skin tone even and radiant.
Primes and Conditions the Skin: The pH balance gel toner is an excellent skin primer and conditioner. It makes the skin smoother and softer and gives it an even texture.
Removes Excess Oils: This product contains ingredients that eliminate excess oil on the skin that can cause breakouts, like acne.
How to Apply the pH Balance Gel Toner?
Applying this skin care product appropriately makes it more effective and gives you the expected result. Use a facial cleanser first, then apply one pump of this product onto your neck and face. Allow it to be absorbed for some minutes, and then apply a moisturiser. Ensure you use the pH balance gel toner in the morning and evening.
If you're suffering from skin inflammation or sunburn, you can refrigerate the gel toner before using it. This process gives you an immediate cooling effect that helps in relieving the irritating sensation and improving the redness appearance.
To Wrap it up
The pH Balance Gel Toner is an excellent skin care product ideal for any skin type. The product has several skin benefits and is also safe for use, and it will revive your skin beyond your expectations.