If you're a pet owner, you know that traveling with your furry friend can be difficult. Except for a service dog, such as emotional support dogs, many hotels and vacation rental properties don't allow pets. Finding a pet-friendly cruise can be even more challenging. Unfortunately, this causes many pet owners worldwide to put travel on hold. And for those animal lovers who yearn for an extended trip, it's even harder, with lifelong dreams of seeing the world never realized.
But don't despair if you have a dog or a cat. There are cruise lines that allow pets so you can enjoy your vacation with your four-legged friend by your side. We will look at that cruises, as well as explore other options you have for pet-friendly travel.
Options for the pet traveler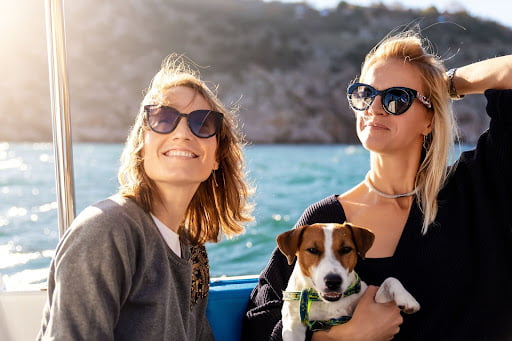 While not all these provide solutions to travel with your pet, they will inform you about a pet traveler's options. Unless you have service animals such as emotional support animals and working service dogs, your options are limited for your furry friends.
Pet hotels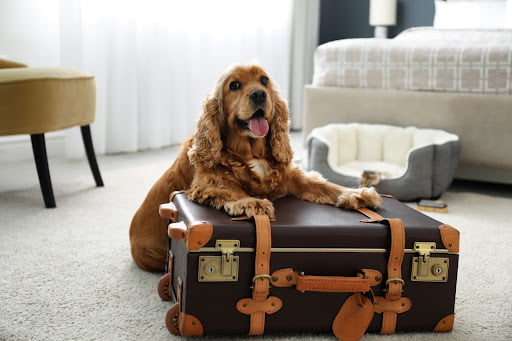 Leaving your pet behind is not ideal, but the next best thing could be going to pet heaven. There is now a market sector of pet hotels designed to alleviate your furry buddy's feelings of separation anxiety.
These pet hotels are popping up in all major metropolitan areas and cater to all kinds of pets, not just dogs and cats. Suppose you have an iguana, parakeet, or even a horse. In that case, there's probably a pet hotel that can accommodate your animal's needs.
While this solution doesn't necessarily solve the problem of traveling with your pet, it does provide a safe and comfortable place for your animal to stay while you're away.
Pet-friendly Airbnb's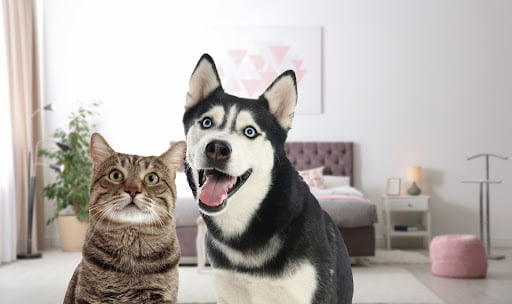 If you're looking for a pet-friendly vacation rental, Airbnb is a great resource. The site has an entire section devoted to pet-friendly rentals, so you can filter your search to only include properties that will allow your animal.
This is an excellent option if you're looking for a short-term rental, such as a weekend getaway. You can also find pet-friendly Airbnbs that are long-term rentals, such as for a month or more, although these will be harder to come by. Try to book way ahead in advance for these. An additional benefit is that you usually get much better rates for long-term Airbnb bookings of one month or more.
Either way, it's worth checking out Airbnb if you're looking for a pet-friendly vacation.
Pet-friendly cruises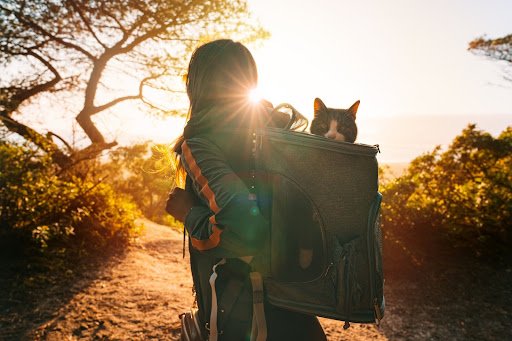 Cunard's Queen Mary 2 (QM2) :
Suppose you're looking for a pet-friendly cruise. In that case, your options are unfortunately quite limited, with most cruise lines not allowing animals on board, except service animals. However, there is one cruise line that does allow pets on certain transatlantic sailings: Cunard's QM2 is the only transatlantic pet-friendly cruise.
This cruise line has a reputation for being one of the most luxurious and expensive dog-friendly cruises in the world. So, if you're looking for a pet-friendly option, this is probably your best bet. The QM2 offers a kennel service on select voyages, so your dog can travel in comfort and style. And great news for cat lovers, as they allow your canine companion too. All other animals are not accepted.
However, that doesn't mean you can cozy up with your pet in your cabin. Your pet will still be confined to the kennel master and looked after by dedicated crew members who feed and walk your pet. They will have feeding bowls, water bowls, a litter box, and pet food. And you still get to visit them during visiting hours, potentially in an outdoor area.
Residential pet-friendly cruise ship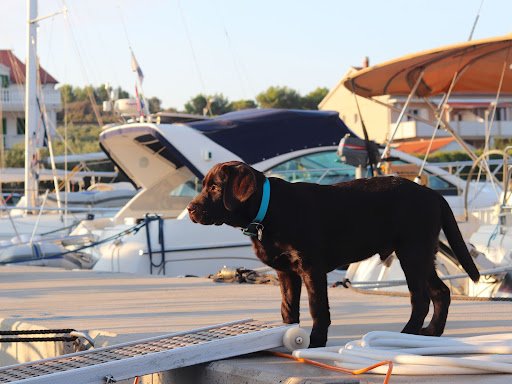 With the advent of residential cruise ships, pet owners now have another travel option to bring their pets. These ships are designed for living on full-time and long-term stays, with many of the amenities of a hotel or resort, including restaurants, shops, owner's lounge, and entertainment venues. And best of all, they're pet-friendly!
Besides service animals, cats and dogs are allowed on board full-time. Your four-legged friends are not kept in kennels but inside your home and public spaces, so you can spend quality time with them.
Okay, so buying a condo on a cruise is not exactly affordable. But some of these floating homes are rented out for a short-term cruise vacation on sites like Airbnb and Vrbo. With more residential cruise ships planned and under construction, the future could look bright for the globe-trotting Fido.