Finding reliable service providers in the construction industry can be quite tricky. With a seemingly endless supply of options available, how do you narrow down your choices and find contractors that you can trust to complete your project correctly and on time? This guide offers some essential strategies for navigating the process of identifying, vetting, and selecting quality service providers for any home renovation or construction job. From researching prospects thoroughly to asking key questions before signing a contract, these straightforward steps will ensure successful results no matter what type of project you have underway.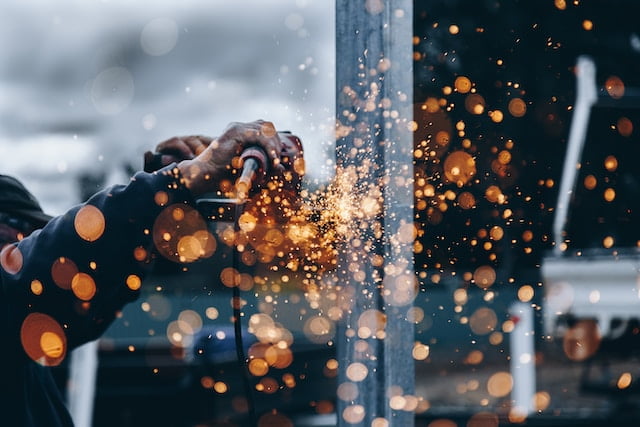 Understand exactly what you need
When starting any type of construction project, you must understand exactly what you need to make sure that everything goes smoothly from start to finish. For instance, load-supporting RSJ beams are essential for bearing the weight of a structure, but they might not be suitable for all projects. Take some time to research the right materials and services that are needed before diving into the process of searching for service providers. And don't forget to communicate with experts and carefully consider the demands of your particular construction project.
Narrow down potential service providers
Choosing the right construction project for your needs can be a daunting task, with so many options available in the market. The key is to identify your specific requirements and then narrow down potential service providers who are specialized in that area. Perhaps you need a commercial building or a residential home, or maybe you require expertise such as green construction or historic restoration. Whatever your needs are, do your research first and find the right team of professionals who have the experience and skills required to deliver your project on time and within budget. Take the time to review previous work, read reviews, and ask for references to ensure you have the right team by your side for your construction project.
Check customer reviews and ratings online
In today's fast-paced digital age, it has become easier than ever to research and evaluate businesses before deciding to engage with them. As already mentioned earlier, don't skip checking reviews, as you can get an idea of a company's reputation. With so many websites available that allow customers to leave feedback, it's a quick and simple process that can provide valuable insights into the quality of service offered. Sites like Yelp or Angie's List are great sources of customer reviews and ratings, while the Better Business Bureau can provide more information on a company's background.
Verify all credentials and qualifications
Before hiring a potential company, make sure that you're working with trustworthy people. So, don't be afraid to ask for copies of professional licenses, certifications, and other credentials that prove the company is certified to do the job. You can even check references, ask for proof of insurance, and take a look at the list of subcontractors they use in order to ensure everyone involved in your project is qualified.
Ask for references from former clients
When searching for a reliable contractor or service provider, do your due diligence and ask for references from former clients. This can give you a better feel for the quality of their work and their level of professionalism. Hearing from real people who have worked with them in the past can provide valuable insights and help you make an informed decision. Don't hesitate to reach out and ask for references, as it could save you a lot of headaches down the line. Remember, it's always better to be safe than sorry when it comes to tackling an important project.
Interview several service providers before making a decision
Don't simply settle for the first option that comes your way. Instead, take the time to interview several providers and ask them relevant questions. Explore their experience in the industry and the types of projects they have worked on in the past. It's also important to understand their timeline expectations, so you can make an informed decision about whether or not they are the right fit for your needs. By taking the necessary steps to gather information and ask questions, you can feel confident in your decision to choose a service provider that is equipped to meet your needs and expectations.
Ensure that there is a contract in place outlining all key details
Once you have found the right service provider, don't neglect to draw up a contract outlining all key details. After all, you want to ensure that both you and the service provider are on the same page, particularly when it comes to payment terms, timeline, and liability coverage. A well-crafted contract can provide peace of mind for both parties, as it lays out the expectations and responsibilities of everyone involved. Plus, having a written agreement can prevent misunderstandings or disputes down the road. So, if you're looking to hire a professional for your construction project, make sure that you both agree and sign a contract first — it's the smart thing to do!
Schedule an inspection once the job is done
After a long and tedious home renovation project, it's natural to want to move on and enjoy your newly improved living space. However, before you put your feet up and relax, it's important to schedule an inspection to ensure that everything was done correctly. It will give you the peace of mind that you deserve, knowing that all the specifications you discussed with your contractor were met and that the work was done with the utmost quality. Skipping this step might put you at risk of future problems that could have been avoided. So, take the time to schedule that final inspection and rest easy knowing that your home is as perfect as it can be.
Construction projects can quickly become costly if not done properly or if you choose a service provider who cannot deliver up to expectations. Following these steps will increase the likelihood that you secure the right partner and get the job done correctly. Don't rush into any decisions — take your time, ask plenty of questions, and ensure that everything is adequately documented as ultimately your wallet will thank you. With thoughtful consideration upfront, there is no reason why selecting the right construction provider should be a stressful process.