Instagram is a social media platform that can have a big impact on your business. It is a virtual, online social media platform that allows users to share their photographs and videos in various formats. As of December 2022, Instagram had over 2 billion active users. This means that there is a large potential audience for your business on Instagram. In this blog post, we will discuss how Instagram can influence your business and provide some examples of businesses that are using Instagram effectively.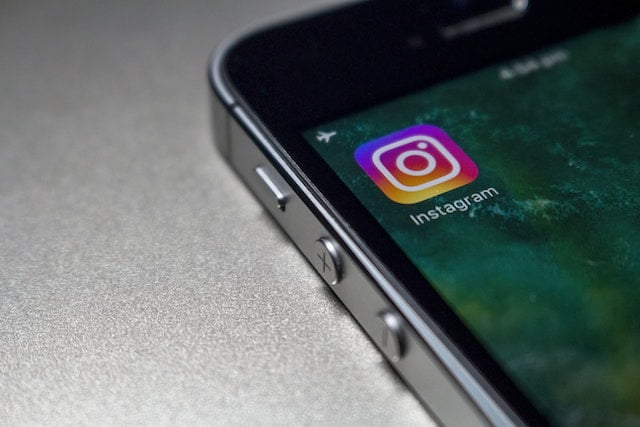 Influencing Your Business Through Instagram – How To Do It
Representing one of the largest social media platforms today, Instagram has become one of the main sources of online engagement between customers and businesses. It is a powerful marketing tool that allows you to reach an audience of potential customers through images, stories, and hashtags. In order to do this effectively, it's important to understand how Instagram works and how it can influence your business. Because the problem of insufficient views can hamper your brand's reputation, you would want to ensure that you post content regularly and use hashtags to attract more viewers. Doing so will increase the chances of your posts being seen, and in return, help you build an engaged audience. On the other hand, engaging with your followers is a great way to keep them invested in your business. This can be done through likes and comments on their posts or stories, responding to their inquiries in a timely manner, or even offering exclusive promotions.
Increasing Brand Awareness
This can be done through creative content such as images and videos that show off what your business is about and what you have to offer. You can also post polls or ask questions in order to engage with your followers and get feedback on your products or services. Additionally, using relevant hashtags will help increase the reach of your content, while also helping you to gain more followers. When it comes to brand awareness, it's important to stay consistent with the look and feel of your posts in order to create a recognizable brand image.
A good example of a business that utilizes this type of marketing on Instagram is the online furniture store, Redford. They use high-quality images and videos to showcase their products in a compelling way, while also utilizing relevant hashtags to capture even more viewers.
Reaching a Large Audience
Instagram is a great platform for businesses to reach out to potential customers. Through targeted ads and influencer marketing, you can reach an even larger audience than just your followers. Additionally, Instagram stories are a great way to target people who may not already be following you. You can use stories to showcase new products or services, or even give followers a behind-the-scenes look at your business. Furthermore, using Instagram insights can help you better understand your followers, in terms of demographics or interests, in order to create content that resonates with them.
When it comes to reaching large audiences, one of the good examples from the real world would be the popular beauty brand, Glossier. They use influencer marketing to tap into new markets and target more potential customers. Additionally, they often collaborate with influencers to create exclusive campaigns that help increase their following even further.
Building an Engaged Audience
In order for your business to succeed on Instagram, it's important to have an engaged audience. This means that followers are liking and commenting on your posts, as well as engaging with you in various ways. You can encourage engagement by providing incentives such as giveaways or exclusive discounts. Additionally, you should respond to comments and messages in a timely manner to show that you value your customers' feedback. This way, your followers will be more likely to stay engaged with you.
Now, audience engagement is something that Coca-Cola does exceptionally well. They use their Instagram page to not only promote their products but also highlight stories of people around the world and how they enjoy their drinks. This helps to create an emotional connection with the brand and encourages followers to engage more with them.
Increasing Sales
Once you have established an engaged audience, it's important to focus on driving sales. This can be done by creating product links in your bio which will lead users directly to your online store. You can also feature products or services in your posts, directing followers to the link. Additionally, Instagram shopping is a great way for customers to purchase products without ever leaving the app. Lastly, influencer marketing can be a great way to increase sales as people are more likely to trust an influencer's opinion than that of a business.
When it comes to sales increase through Instagram, no one does it better than the popular shoe brand, Nike. They have a dedicated Instagram shopping page on their website where followers can easily find and purchase the shoes they're looking for. Additionally, they often collaborate with influencers to help promote their products, which leads to an increase in sales.
Driving Traffic to Your Website or Online Store
Once you have established an engaged audience that's interested in your products or services, it's important to drive traffic to your website or online store. You can do this by creating links in your bio that direct users directly to the corresponding page. Additionally, using Instagram stories is a great way to showcase new products and services, as well as direct followers to the link in your bio. Furthermore, you can use hashtags and location tags to increase the visibility of your posts and drive more traffic to your website.
Brands like Zara have mastered the use of Instagram for driving traffic to their website. They often feature new products in their posts and include a link to their online store in the caption. Additionally, they use Instagram stories to showcase their latest collections and direct users to the corresponding page on their website.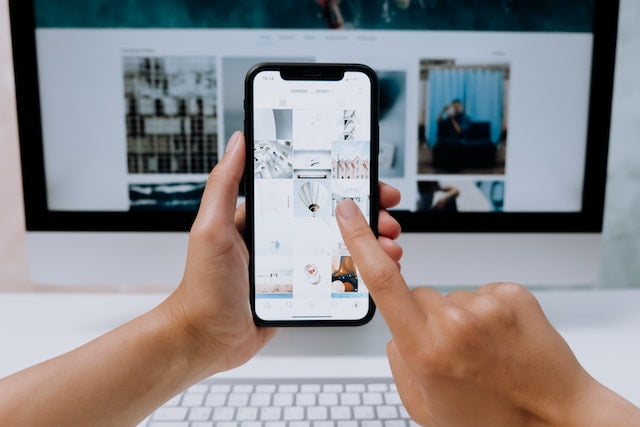 Creating Loyalty Among Customers
Creating loyalty among customers is essential for any business. One way to do this is through rewards programs or exclusive discounts and promotions. Additionally, you can use Instagram stories to create a sense of exclusivity by offering sneak peeks of upcoming products or services. Additionally, engaging with your followers is a great way to keep them invested in your business.
Loyalty among customers is best viewed through the lenses of Starbucks. They create loyalty among customers by offering exclusive discounts and promotions on their Instagram page.
In conclusion, Instagram is a powerful tool for businesses to increase their brand awareness, engagement, sales, and loyalty among customers. By leveraging the platform's features such as stories, shopping, and influencer marketing, you can effectively reach more people and grow your business. Additionally, engaging with your followers will help you create an emotional connection and eventually lead to increased sales and loyalty among customers. Brands like Coca-Cola, Nike, and Starbucks are excellent examples of how to effectively use Instagram for business success.