If you're a fan of the Marvel Cinematic Universe (MCU), you've likely been captivated by the hit Disney+ series, WandaVision. This groundbreaking show takes place after the events of Avengers: Endgame and follows the journey of Wanda Maximoff (played by Elizabeth Olsen) as she navigates a mysterious reality-altering situation alongside her partner, Vision (played by Paul Bettany).
But with the season coming to a close, you may be wondering just how many episodes of WandaVision there will be and what the future holds for this beloved series. In this article, we'll explore the episode count, release dates, and potential for a second season, as well as provide some insights into the upcoming appearances of your favorite characters in the broader MCU.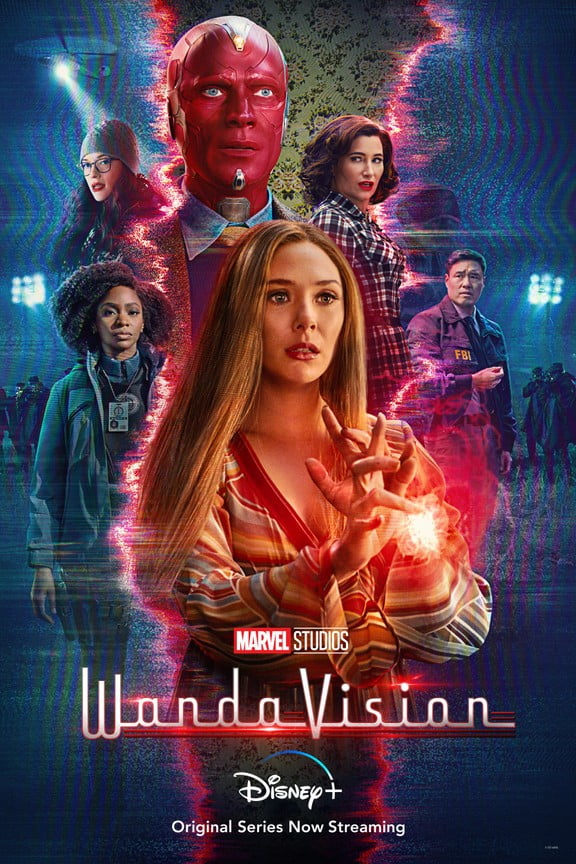 Episode Count and Release Dates
WandaVision has a total of nine episodes in its first season, each offering a unique and captivating storyline. The series kicked off on January 15th, 2021, with the first two episodes released simultaneously. Since then, fans have eagerly awaited each new installment, which has been released weekly on Disney+.
Here is a breakdown of the episodes and their respective release dates:
Episode 1: "Filmed Before a Live Studio Audience" – January 15
Episode 2: "Don't Touch That Dial" – January 15
Episode 3: "Now in Color" – January 22
Episode 4: "We Interrupt This Program" – January 29
Episode 5: "On a Very Special Episode…" – February 5
Episode 6: "All-New Halloween Spooktacular!" – February 12
Episode 7: "Breaking the Fourth Wall" – February 19
Episode 8: "Previously On" – February 26
Episode 9: To be announced – March 5
As of now, fans are eagerly awaiting the release of the final episode, which is set to air on March 5th, 2021. With just one episode left, viewers are on the edge of their seats, anticipating how the season will conclude.
Possibility of a Second Season
Given the immense popularity and critical acclaim of WandaVision, many fans are wondering if there will be a second season. While nothing has been officially confirmed, it's important to note that WandaVision was initially conceived as a miniseries. This means that the show was designed to tell a self-contained story within a set number of episodes.
However, the Marvel Cinematic Universe is known for its interconnected storytelling, and characters often make appearances in multiple projects. So, while WandaVision may not continue as a standalone series, it's highly likely that we'll see Wanda, Vision, and other characters in future MCU films and Disney+ series.
What's Next for Wanda and the MCU?
Even though WandaVision may be coming to an end, that doesn't mean we have to say goodbye to these beloved characters just yet. Wanda Maximoff, also known as the Scarlet Witch, will be making her next appearance in the highly anticipated film, Doctor Strange in the Multiverse of Madness. Set to be released in March 2022, this movie will further explore Wanda's powers and her connection to the larger mystical aspects of the MCU.
Additionally, Teyonah Parris, who portrays Monica Rambeau in WandaVision, will reprise her role in the upcoming film, Captain Marvel 2. This promises to expand her character's story and provide further development within the MCU.
It's worth noting that the Marvel Cinematic Universe is known for its intricate planning and interconnected storylines. While we don't have specific details about which characters will appear in future projects, it's safe to assume that the rich tapestry of the MCU will continue to evolve and surprise fans with new adventures and crossovers.
Conclusion
As we eagerly await the final episode of WandaVision, it's clear that this series has been a groundbreaking addition to the Marvel Cinematic Universe. With its unique blend of sitcom nostalgia, compelling storytelling, and deep exploration of grief and loss, WandaVision has captured the hearts of fans worldwide.
While the series may be ending with its first season, the future looks bright for these beloved characters. Whether it's through appearances in upcoming films or the potential for spin-off series, Wanda, Vision, and other characters from WandaVision are sure to continue shaping the ever-expanding Marvel Cinematic Universe.
So, buckle up and get ready for the thrilling conclusion of WandaVision, and stay tuned for more exciting adventures from Marvel Studios.