Couples counseling can be a great way to improve relationships. It provides therapists with a clear focus on the positive or negative dynamics affecting the relationship. This also helps couples to work together to identify what needs attention and how to resolve it. There are plenty of reasons someone might want to consider couples counseling, but here's some general information you should know before setting up an appointment with a counselor: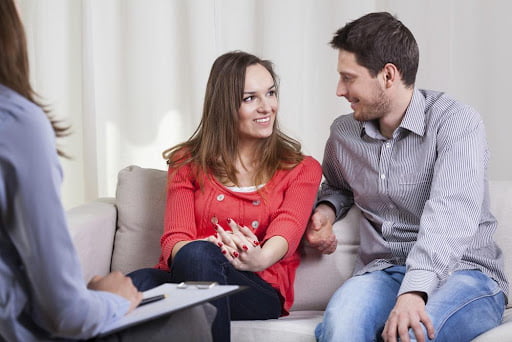 How do I find a good counselor?

Counselors need certain credentials for their services to be considered legitimate, which necessitate an educational background in either psychology or social work. In addition, they will need post-graduate supervised experience and licensure by the state where they practice. A good counselor will have patience and understanding to work with a couple. They should be able to constructively discuss anything from sex to religion for both partners.
Why would I want couples counseling?

There are several reasons couples might consider getting some professional help when it comes to improving their relationships. The three most common are:
Personal problems: Many people feel that they begin to lose sight of how their lives may actually be affecting the other person when they're having issues with their job, finances, and/or their health. Although these are important issues, they can easily take over a relationship if one partner isn't paying attention or communicating with the other.
Relationship problems: Sometimes, the dynamics of the relationship itself need to be looked at. This usually involves seeing how each person interacts with one another. For example, as a couple, you might see each other differently and better understand how to communicate more effectively when discrepancies need to be worked out.
Emotional issues: In some cases, issues might remain unresolved from past relationships. They can disrupt the current relationship if not dealt with appropriately. If needed, couples counseling can help sort through these emotional issues and learn how to move forward for a happy future together.
Conclusion

Getting to know a couple of professionals who are well-trained and licensed will help you as a couple. Not only can they offer you individual counsel and guidance, but they can also assist you in developing effective ways to make your relationship work better together. Counseling should be considered a collaborative effort between the individual getting help and the professional helping him or her.