Mountain bikes are designed to ride in tough situations and are off-road bikes. Using this bike, you can traverse the zip or woods between the rocky or sandy trails. You can get various types of mountain bikes as per your budget. Also, these come up with great benefits regarding wheels or brakes. All you need to do is choose the right one per your requirements and budget.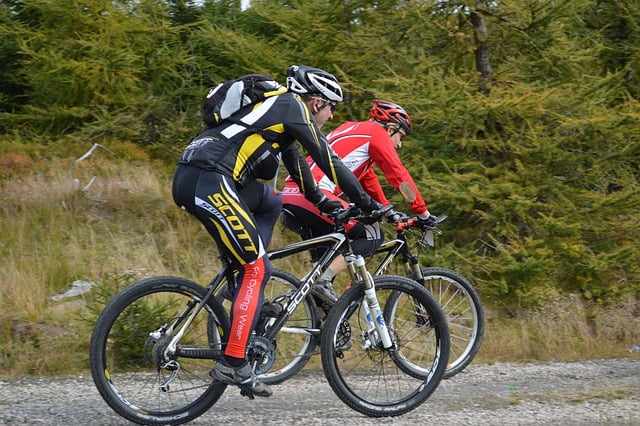 Mountain Bikes
These are the bikes that you can easily ride through on rocks and rugged terrains. These are off-road bikes, and their overall look and feel different from the bikes you ride on roads.
If you enjoy cycling on jungles or mountain trails, it can be your best choice. Also, you can find different mountain bike types, including cross-country, track, downhill, etc. Out of these, you can easily find the best MTB bikes under 1000.
Benefits
Knobby Tires
The mountain bike comes up with knobby tires which are wide, offering substantial grip on different surfaces.
It also includes rock, sand, dirt, and gravel.
The spokes and rims on the wheels are solid and durable with greater volume.
Steel Frame
Many entry-level mountain bikes have steel frames that offer durability and strength, and therefore the price is relatively low.
You can also go for bikes with aluminum material, but the cost would be increased.
As you go for a higher level of materials, you will have to pay a high price and get more benefits in terms of the overall look of the bike and its weight.
Flat Handlebars
Along with the good-quality wheels and frame, you will also get flat handlebars with a wider grip.
The better structure of handlebars gives the riders the benefit of sitting upright, offering improved control and vision of the bike on rough terrain.
Good Riding Position
The mountain bikes are designed in a way that provides the riders with a better position to sit. Due to this, they would be able to have better control with weight shifting ability. This helps in adjusting the varying terrain.
Wide Range of Gearing
Mountain bikes provide riders with the ability to handle a wide terrain range. This would be possible with the help of low gears; through them, they can easily overcome bad steep hills. You will get almost 16 to 27 gear combinations that help work out in nearly every terrain.