Do you love to have a sip of Pepsi on a thirst day to please your taste buds and internal organs who always murmuring by requesting a little water? No doubt, you may have tried this several times in busy days. Not only that, drinking a can of Pepsi is a trend at an evening meeting with your family and friends. Actually, how amazing it is. It can offer a totally strange feeling by just having one sip. But, do you know the sweet and tasty Pepsi nutrition facts? Yes! You must know it before consuming or buying the next can or bottle. If not, it will be like calling for trouble without even seen them. When you know all those, at least you can think twice before opening the can on a warm day. So, let's start our journey to explore the hidden ingredients and uses through this writing.
Pepsi Nutrition facts in a few simple lines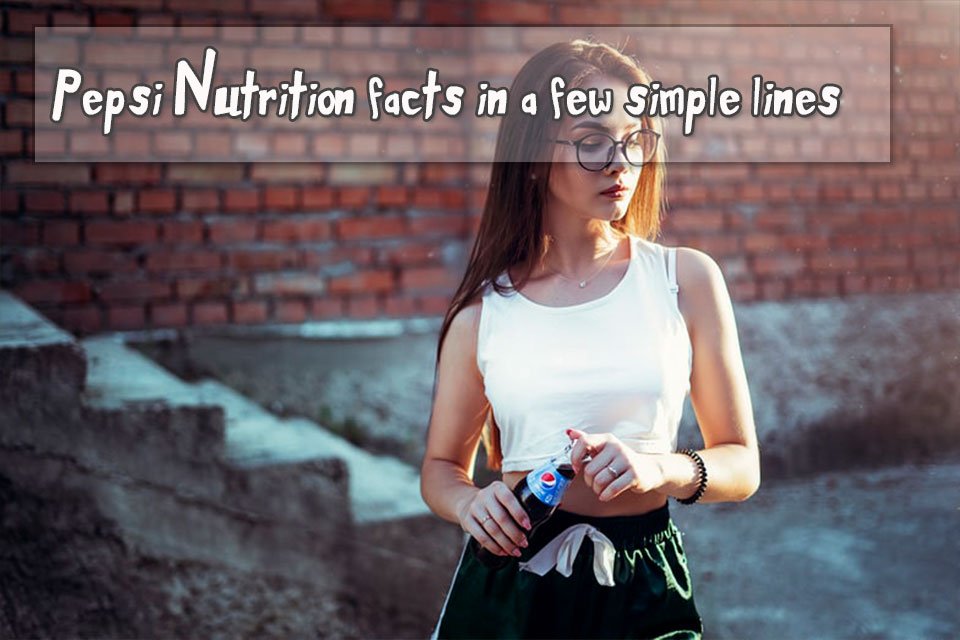 As we all know the Pepsi or any other soft drinks are offering so many options for their fans. Sometimes, they offer different flavours or colours in the same brand. Or else, most often they provide a few options to buy them. It means there may be cans, bottles or cups. The different amounts of millilitres are also one such option to enhance popularity. As same as to this, Pepsi also having all these qualities. So, we hope to select one frame to discuss nutritional values to ease off your reading time and understanding. At last, it will help you to have a rough idea for others as well.
So, we selected 12 fl OZ sized can for our review. What do you think how much calories will it give us as a one serving? Actually, it is more than a hundred and forty calories. So, there may be all the major and micronutrients to maintain our body. Isn't it? Not actually, if the story is that much a good there is nothing to worry. But the fact is it does not contain most of the needed nutrients for our body.
So, almost all the calories in it are providing by carbs. But, unfortunately, those are not the carbs which are good to our body such as dietary fibres. The total source of these carbs is the sugar! In addition this, Pepsi contains a little amount of sodium as well. That is all!
How much effort do you need to burn Pepsi Nutrition facts?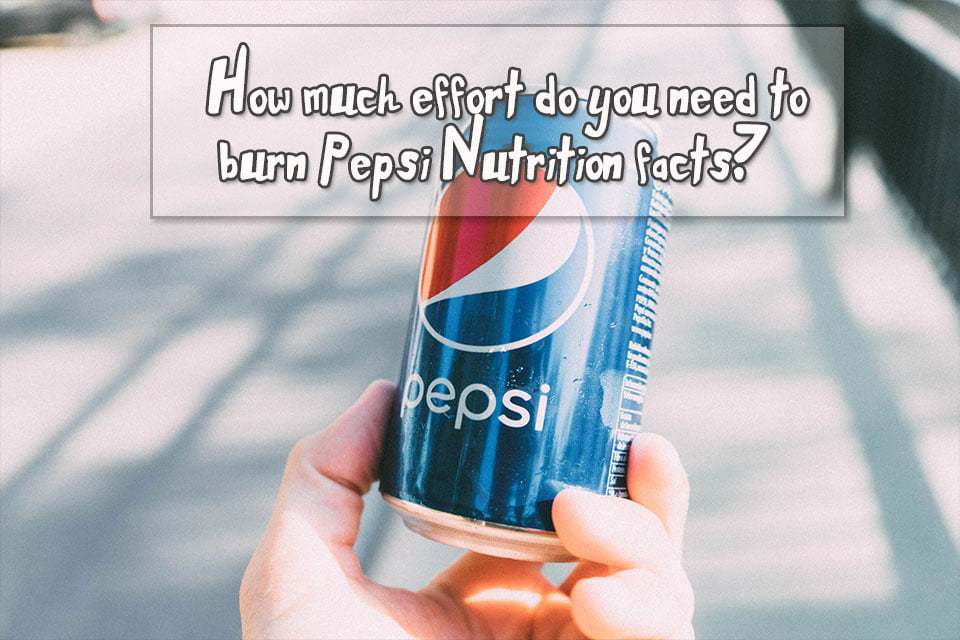 Well! Let's assume that you have consumed a can of Pepsi with the amount of 12 fl OZ. Now, you have taken about a hundred and forty to fifty calories to your body as a drink. Further, it is not even a snack. Sometimes, it may be out of your diet.
So, if you really caring about your body weight, you have to burn it on the day you consume Pepsi. Then, how much exercises you have to do for this?
Basically, the frequency and the intensity of the exercises may depend upon personal factors. But, if we take the moderately weighted person, you have to walk at least forty minutes or run at least fifteen minutes to burn this much of calories. So, it is not easy. This can go up even to an hour with your available metabolic rate and favour for the exercises.
Can Pepsi cause for non-communicable diseases?
Yes! Definitely. If you couldn't control the excessive consumption of Pepsi along with fast foods, it can lead to so many underlying diseases such as diabetes and cholesterol.
What is the best choice to replace Pepsi?
The natural fruit juices and water are the best choice for this. But, make sure not to add flavours and sugar to get its maximum benefits. Otherwise, you might again end up with the same problem through excessive sugar consumption.
The outlook
Well! Up to now, we have discussed lots of facts in relation to Pepsi nutrition facts. So, we hope you may be able to get a clear idea about whether to drink this soft as a fast option to have a temporary relief for your thirst or whether to have a glass of water by replacing it. In the end, we hope to meet you in the near future with an amazing discussion like this. So, you can keep reading us until that