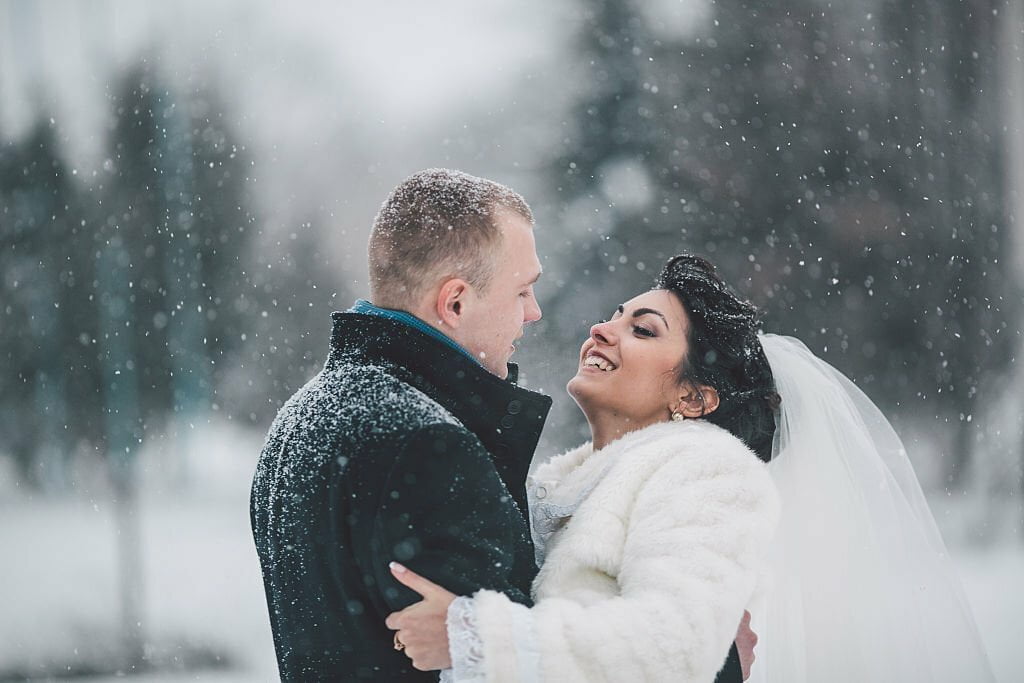 Are you a bride-to-be who loves winter and all things snow? Do you want to celebrate your special day with a winter wonderland backdrop? Then a winter wedding might just be the perfect choice for you!
In this guide, we will walk you through everything you need to know about organizing a winter wedding, from choosing the perfect venue to incorporating seasonal elements into your wedding day. So say 'I do' amidst the snowflakes and let's get started!
Why Choose a Winter Wedding?
Winter weddings are becoming increasingly popular among couples, and it's not hard to see why. Here are some reasons why you should consider a winter wedding:
Unique and Memorable: Winter weddings are not as common as summer or spring weddings, which makes them stand out and be more memorable for both the couple and their guests. The snowy landscape also adds a magical touch to the overall experience.
Budget-Friendly: Since winter is considered an off-season for weddings, many venues and vendors offer discounted prices during this time. This can help you save a significant amount of money on your big day.
Cozy and Intimate: The colder weather provides the perfect opportunity for creating a cozy and intimate atmosphere. Your guests will appreciate the warmth and comfort of an indoor wedding, and you can also take advantage of stunning winter decor and lighting.
Festive Atmosphere: Winter is known for its festive holidays like Christmas and New Year's, which can add a touch of magic to your wedding day. You can incorporate seasonal elements such as twinkling lights, evergreen branches, and holiday-inspired colors into your wedding theme.
Choosing the Perfect Venue
When it comes to a winter wedding, the venue is key. Here are some factors to consider when choosing the perfect venue for your winter wonderland wedding:
Indoor vs. Outdoor: Do you want an indoor or outdoor wedding? While an outdoor ceremony amidst the snow may seem dreamy, it's also important to consider the weather conditions and have a backup plan in case of rain or extreme cold.
Size and Capacity: Make sure to choose a venue that can comfortably accommodate all your guests, as well as any additional space for dance floors or photo booths.
Accessibility: Consider how easily accessible the venue is for your guests, especially if there is potential for snow or ice on the roads.
Winter Amenities: Look for venues that offer winter amenities such as fireplaces, heated floors, and coat check areas to keep your guests warm and comfortable throughout the day.
Dressing for the Winter Wedding
One of the most exciting parts of a winter wedding is choosing your dream winter wedding dress. Here are some tips to keep in mind when shopping for your perfect gown:
Long Sleeves: Opt for a wedding dress with long sleeves to keep you warm and add elegance to your overall look.
Layers: Consider adding layers such as a cape, faux fur stole, or a shawl to your wedding dress for a cozy, winter feel.
Heavier Fabrics: Choose fabrics such as velvet, satin, or taffeta that will provide warmth and comfort in the colder weather.
Boots vs. Heels: Consider wearing boots instead of heels for your outdoor photoshoot to avoid sinking into the snow and getting cold feet.
Incorporating Seasonal Elements
There are endless ways to incorporate seasonal elements into your winter wedding. Here are a few ideas to get you started:
Winter Colors: Embrace the wintery vibe by incorporating colors such as deep reds, evergreens, and metallics like silver and gold.
Pinecone Decorations: Use pinecones as decorations for centerpieces, bouquets, or even place card holders.
Hot Cocoa Bar: Have a hot cocoa bar at your wedding reception with different flavors and toppings for your guests to enjoy. You can also offer warm apple cider or mulled wine as alternatives.
Frosty Dessert Table: Instead of a traditional wedding cake, opt for a dessert table filled with winter-inspired treats such as snowflake-shaped cookies, gingerbread, and hot chocolate fudge.
Don't Forget the Little Details
Lastly, here are some small but important details to consider for your winter wedding:
Transportation: Make sure to arrange transportation for you and your guests, especially if the venue is in a remote or snowy location.
Coat Check: Set up a coat check area for your guests to leave their coats and winter accessories during the ceremony and reception.
Winter Wedding Favors: Send your guests home with small favors that tie into your winter wedding theme, such as mini snowglobes, personalized ornaments, or hot cocoa mix.
With this comprehensive guide, you are now ready to plan the winter wedding of your dreams. Remember to embrace the magic of the season and have fun incorporating seasonal elements into your special day. Congratulations, and stay warm! So what are you waiting for? Start planning your perfect winter wedding today!