Perfect couple friendly hotel is key to enjoying a memorable stay together. Whether you are looking for a luxurious retreat, a cosy boutique hotel or a romantic hideaway, Delhi offers a range of options to suit every couple's preferences. We will guide you through a curated list of the top couple-friendly hotels in Delhi. We will try to highlight their unique features, amenities and the romantic ambiance they provide. Get ready to immerse yourselves in the romance and luxury of finest couple friendly hotels in Delhi as you embark on a journey of love.
Top couple friendly hotels in Delhi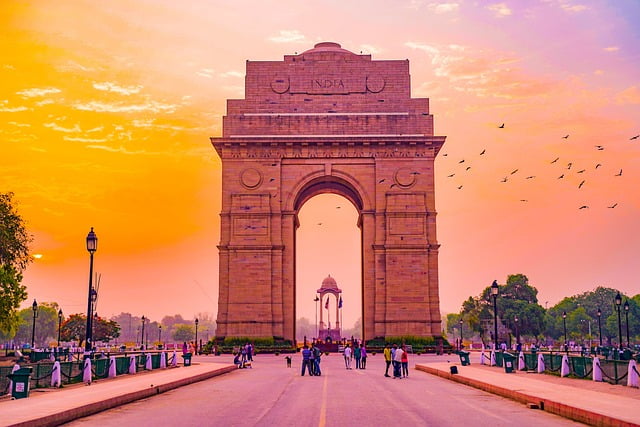 Hotel Park Inn by Radisson IP Extension
Hotel Park Inn by Radisson IP Extension Delhi welcomes couples and provides a couple friendly environment for a comfortable and enjoyable stay. With its prime location and range of amenities it offers a perfect retreat for couples looking to spend quality time together. The hotel features well appointed rooms designed to provide privacy, comfort and relaxation for couples. Each room is equipped with modern amenities with stylish decor to ensure a pleasant stay. Whether you are celebrating a special occasion or simply seeking a romantic getaway, Hotel Park Inn aims to create a memorable experience for couples.
Hotel Iconic Plaza
Hotel Iconic Plaza, located in a desirable area in South Delhi, offers a well located lodging option. Situated just a short drive away from domestic airports and Indira Gandhi International Airport, as well as being within 30 minutes reach of New Delhi Railway Station. It ensures easy accessibility for travellers. The hotel is in close proximity to the nearest metro station, only a five-minute walk away.
This hotel stands out with its vibrant decor and well maintained rooms, offering guests a pleasant stay. It provides exceptional value for money while maintaining high safety standards. The competent service of hotel staff warmly greets guests creating a dynamically welcoming atmosphere. To enhance the intimate experience for couples the hotel offers bathtubs which provide a private relaxing setting for guests to enjoy with their loved ones.
Holiday Inn
Experience sophistication at its finest at a luxurious five-star hotel in Mayur Vihar, Noida, Delhi. Nestled in the heart of Delhi NCR. It offers a convenient location with close proximity to key areas such as Connaught Place, South Delhi, Greater Noida, and Noida's commercial centre.
Business travellers will appreciate the easy accessibility to important business districts, including India Expo Mart, Noida Expressway, Mohan Cooperative Industrial Area, Jasola, Okhla and Nehru Place.For travellers arriving by air the domestic and international airports are a mere 45 minutes away from this immaculate and welcoming hotel. Indulge in the ultimate relaxation experience with the hotel inviting swimming pool. After a long day of exploring the vibrant city of Delhi, there is nothing quite like rejuvenating in the pool allowing you to unwind and find tranquillity.
Pride Plaza Delhi
Experience unparalleled luxury at The Pride Plaza Hotel Aerocity. They offer guests an exceptional stay. This five-star hotel conveniently located near Delhi Airport and in close proximity to Delhi and Gurgaon, provides exquisite accommodations and cutting edge services making it the perfect retreat for couples. The swimming pools of the hotel are tranquil sanctuaries nestled at the heart of the property. Whether you are a sports enthusiast seeking water sports like volleyball and water polo or simply looking to unwind you can enjoy a serene evening by the poolside.
The Roseate New Delhi
The Roseate is a truly distinctive hospitality destination, conveniently located just a short drive away from the airport, corporate hubs, embassies, shopping malls and markets in Delhi and Gurgaon. Renowned as one of the finest resorts in Delhi this luxury resort in New Delhi offers a seamless blend of modernity and comfort.
Guests can indulge in elegantly furnished spacious rooms and suites providing a luxurious retreat. The resort boasts a diverse range of dining concepts offering an exquisite array of culinary experiences. With well appointed rooms, versatile banquet spaces and picturesque outdoor settings, The Roseate provides an ideal venue for meetings, conferences and events. The unique architecture of the resort with lush green landscape creates a captivating ambiance making it a perfect choice for weddings and memorable private events.
Conclusion
Choosing a couple friendly hotel in Delhi can make all the difference in creating a memorable romantic getaway with your partner. The top couple friendly hotels in Delhi offer the perfect blend of comfort, privacy with luxury, ensuring a delightful stay for couples seeking a romantic retreat. From the exquisite ambiance to the range of amenities designed for couples these hotels go above and beyond to provide an unforgettable experience. Find the ideal accommodation. So go ahead book your stay and immerse yourselves in the romance