Father's Day is almost here, and you may be wondering what to get your father as a gift. Whether you're looking for something sentimental and meaningful or something practical and useful, we've got you covered with this comprehensive Father's Day Gift Guide. From unique experiences to stylish accessories, here you'll find the perfect gift for any dad. Keep reading for some thoughtful and creative ideas!
Fly Fishing Accessories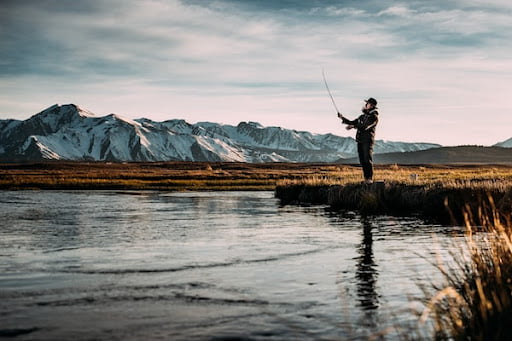 Fly fishing is a popular activity among anglers and nature enthusiasts. It involves the use of specialized gear, techniques, and knowledge of water bodies to catch fish. And when it comes to gear, fly fishing accessories are a must-have for every fly angler. These accessories can come in the form of tools, flies, reels, lines, and more. They're designed to enhance the fly angler's experience, making it easier to find, catch, and release fish.
One of the most popular fly fishing accessories is the bucktail fly. Bucktail fly tying involves a type of bait that mimics the appearance and movement of a prey fish. It's made of natural or synthetic materials and comes in various colors and sizes. The bucktail fly is an excellent choice for Father's Day gifts because of its versatility and effectiveness in catching a wide range of fish species. In addition to the bucktail fly, other fly fishing accessories that make for great gifts include fishing vests, wading boots, polarized sunglasses, and fly-tying kits.
A Hookah Pipe
While there are many great options out there, a hookah pipe is a unique and excellent choice. A hookah is a traditional Middle Eastern smoking device that's gaining popularity across the globe. Not only is it a beautiful piece of art but also provides a relaxing and social smoking experience.
Hookahs come in various colors, shapes, and sizes, which makes it easier to find one that matches your father's preferences. They're an ideal way to unwind and socialize with family and friends. The smooth, cool smoke makes it easy to chat and catch up with loved ones in a relaxed setting. Sharing a hookah session with your father is an excellent way to create and cherish memories that will last a lifetime.
Finally, a hookah pipe is an excellent way to explore and appreciate different tobacco flavors. With many unique flavors on offer, it's a great way to experiment and find the perfect taste for you and your father. It's a perfect opportunity to learn and understand different cultures and enjoy traditional Middle Eastern hospitality.
An Experience Gift
Father's Day is a special time to celebrate the father figure in your life, and choosing the perfect gift can be a challenging task. This year, instead of conventional gifts like ties or gadgets, consider giving an experience gift. It's a unique, memorable gift that allows for quality time to create special memories.
Experience gifts are all about creating a memorable experience. Gifts like concert tickets, cooking classes, wine tasting, golf lessons, or a brewery tour are just a few examples of the many options you can choose from. You can tailor the experience to suit your father's hobbies, interests, or preferences, which adds a personal touch to the gift.
One of the best things about experience gifts is that they create lasting memories that will stay with your father for years to come. They offer a break from the mundane routine of daily life and provide an opportunity to bond with your loved ones over shared experiences. So this Father's Day, give the gift of an experience and make it a day to remember.
Overall, Father's Day is a great opportunity to show your Dad how much you care and this gift guide provides a great range of options for any budget. Whether it's a meaningful experience or a thoughtful present, your Father's Day gift will be sure to make your Dad feel special and appreciated.