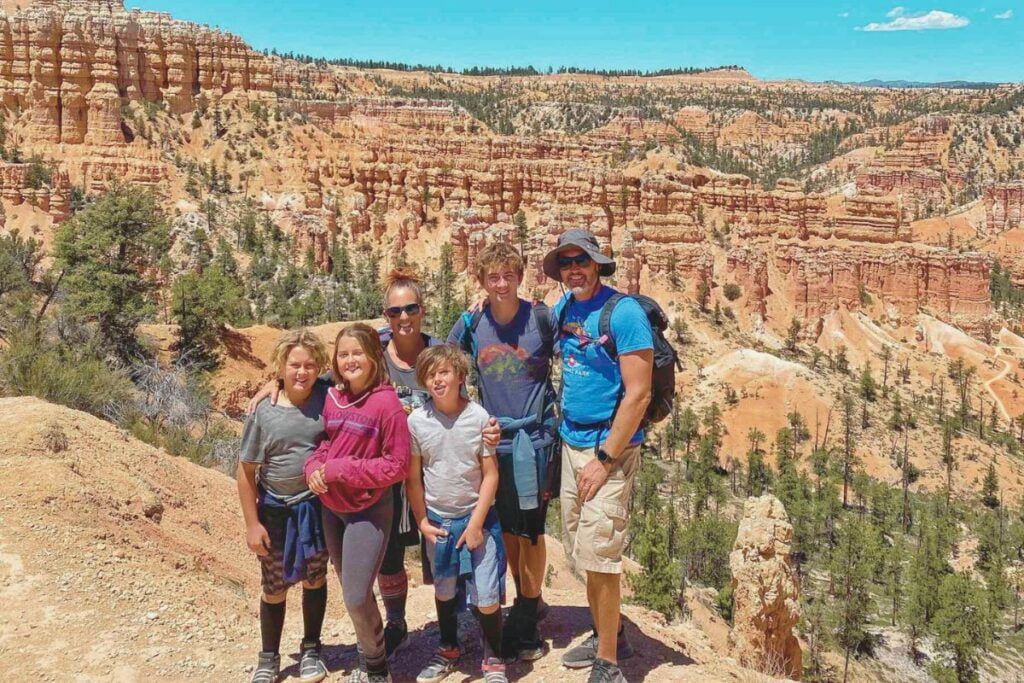 Bryce Canyon National Park, one of Utah's "Mighty 5" national parks, is an absolute must for any visitor to the Southwest. Bryce Canyon is only a short drive from its close neighbor, Zion, and its sunset-inspired palette of pinks, oranges, and vermilion is striking in its own right. 
It is one of the smaller parks that may be seen in a day or over several hours. Find out the Bryce Canyon National Park Activities that families can do together in Bryce Canyon below.
1. Visitor Center in Bryce Canyon 
Because it provides information, maps, and knowledgeable rangers, this is often the first stop for park visitors. The Bryce Canyon Visitor Center has exhibits and a film that explains the park's history.
Just past the Bryce Canyon National Park sign on Utah State Route 63 is where you'll find it. Hours in the summer are 8 a.m. to 8 p.m., while in the autumn and spring, they are 8 a.m. to 6 p.m. (4:30 p.m. in the winter).
2. Bryce Canyon Horseback Riding
Tourists can ride horses into Bryce Canyon on a guided tour. The Bryce Amphitheatre may be seen from the Peek-a-boo Loop Trail, which takes riders two or three hours to complete.
Trail rides with guides are available between April and October 31. Rides that are three hours long cost $100, while two-hour rides cost $75.
3. Ranger Tours and Talks
Rangers offer free ranger tours throughout the year. Visitors can get the most up-to-date schedule by checking in at the visitor center. Hoodoo geology, a Bryce Canyon rim trip, and an evening constellation tour are popular options. Daily summer ranger tours are offered.
4. Animals in Bryce Canyon 
Mountain lions, mule deer, pronghorns, and prairie dogs are some animals you might spot in Bryce Canyon. Furthermore, Bryce Canyon is home to 59 distinct animal species.
Birdwatching is another option for spotting wildlife in the park. In the late winter, Western Birds and robins can be found at the park's lower elevations. The park is also home to several species of thrushes.
5. Exploring Wildflowers and Trees  
From spring to fall, Bryce Canyon is awash with colorful wildflowers. Look for some penstemons and some blue flax. Include a Bryce Canyon paintbrush and a western iris.
Take in the vibrant hues of autumn with Quaking Aspen. Evergreen trees such as the Great Basin Bristlecone, Ponderosa Pine, and Colorado Pinyon can also be found in Bryce Canyon.
6. Night Sky Viewing in Bryce Canyon 
In 2019, Bryce Canyon was officially designated as an International Dark Sky Park. Bryce is a great place to go stargazing because of its more significant elevation and lack of urban light pollution.
The park's dark rangers, who focus on the night sky, lead programs to help visitors discover what is beyond the horizon. This is a great family activity in Bryce Canyon.
Final Words
Visiting Bryce Canyon National Park is like setting off on a voyage of discovery and is one of the best things to do in Utah. This park has something for everyone, from the fascinating hoodoo formations to the mesmerizing night sky. Bryce Canyon National Park is an excellent place for anyone interested in adventure, photography, or the great outdoors.