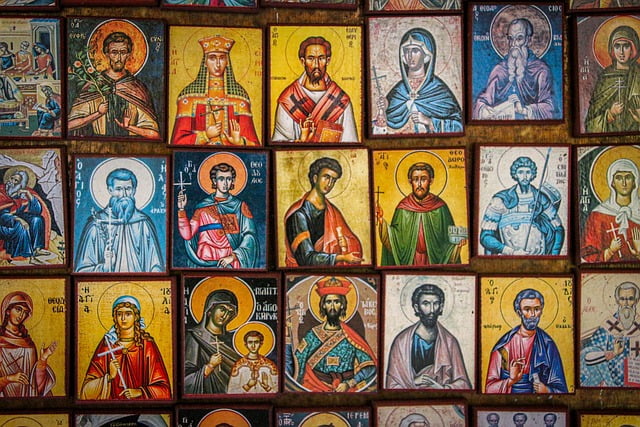 The popularity of online art auctions in Australia has been rising for years. Every year more than 1.65 million Australians attend indigenous art exhibitions and events. The online Australian art auction has become so popular that they now make up more than half of all auction sales. It is convenient and easy and provides you with a wide range of options.
An Australian art auction is an excellent way to get a great deal of art. Australians spending on art has grown 26% since 2004. You can find unique pieces from top artists at auction without spending a fortune. However, there are some factors that you should consider before buying from an online art auction.
Know the value of art
It is essential to know the value of art. An excellent place to start is with the artist's name and period, making sure you are familiar with their work. Make sure you can identify the medium used by the artist (oil on canvas, watercolour, etc.) and how large it is in inches or centimetres. In addition, knowing the condition of artwork can help you decide whether or not it is worth purchasing.
Also, do check for provenance. Provenance refers to any documentation relating to a work's history from creation through sale—it includes artist statements, exhibition records and provenance letters written by auction houses or galleries at which they've been displayed. It also typically includes other valuable information, such as where an object was made and who owned it before being sold at auction.
Check out the auctioneer's record
Once you have found an auctioneer that seems to offer what you are looking for, it's time to check their credentials. An excellent way to do this is by searching for reviews and ratings online. If they are unavailable, try finding information about the company on their website.
If your friends or family have ever purchased from them, ask them how they liked their experience with the auctioneer.
Buying advice
When you are looking for original art, always buy from an authorised dealer. When buying from an auction house, make sure that the auction house is reputable and has a good reputation in the art community. It is also essential to find out if there have been any complaints about the company or their services before you make your final decision.
Conditions of sale
You need to know many things before buying from an online art auction. The most crucial factor is the conditions of sale, which will tell you about the refund policy, returns policy and complaint procedure.
Auctioneers have their terms of business, and they legally bind them. Make sure you read through these terms carefully before bidding on any item at a live or online auction to protect your rights as a buyer.
Fees and charges
When buying art from an online auction, consider the charges. The fees should be reasonable and clearly stated in advance, so you know what you are paying for. It is important to remember that the cost of shipping can add up when purchasing multiple items. Also, remember that some sellers may not offer free shipping options; therefore, if this would benefit you as a buyer, make sure it's included before placing a bid on any item.
It is also essential to consider the seller's return policy, especially if you are purchasing art online. If a piece does not meet your expectations, you should be able to return it without any problems.