Undergraduate students who demonstrate exceptional financial need and have not completed a bachelor's, graduate, or professional degree are typically eligible for federal Pell Grants. However, a student enrolled in a postbaccalaureate teacher certification program may be eligible for a Federal Pell Grant in a few cases. An individual is ineligible for a Federal Pell Grant if they put away in a federal or state penal institution or is subject to an involuntary civil commitment at the end of a period.
Unlike a loan, a Federal Pell Grant does not have to be repaid unless certain conditions are met. Discover why you may be required to repay all or part of a federal grant. You may not receive Federal Pell Grant funds from more than one school simultaneously.
How to Apply?
First, you need to fill out a Free Application for Federal Student Aid (FAFSA). The information on the FAFSA form is used by schools to determine your eligibility for a Pell Grant and, if so, how much you are eligible to receive. To remain eligible for federal student aid, including Pell Grants, you must complete the FAFSA form each year you attend school.
Understanding the cost of attendance at your preferred school is critical in determining how much financial assistance you may require. The annual cost advertised by the school is the cost of attending a school program. Tuition and fees, room and board (housing and meals), and other education-related expenses (direct and indirect) are all included and vary depending on personal preferences. Once you know the cost of attendance, you can plan better to cover your educational expenses.
How many grants do students receive?
To determine how much, you might be eligible for, you'll need to know your school's cost or record of attendance and your Expected Family Contribution (EFC). In certain circumstances, an eligible student may receive up to 150 percent of their scheduled Pell Grant award for the award year.
If a person is eligible for a $2,000 Pell Grant for the award year and enrolls full-time in both the fall and spring terms, you will most likely receive $1,000 in the fall and $1,000 in the spring. However, if certain conditions are met, you may be eligible for an additional $1,000 if you attend another term during the award year (resulting in your receiving 150 percent of your original award). This is referred to as "year-round Pell" in some circles.
A Pell Grant does not have an income limit. If your EFC is significantly lower than your COA, you may be eligible for one to assist you in paying for college. You can only qualify for what grants you need based on the cost of attending your school and the assets and income of your family.
Basic Eligibility for the federal Pell grants:
You must first complete a FAFSA form to be eligible for federal financial aid, such as a federal Pell Grant or a federal student loan. Aside from financial considerations and income amounts, there are some basic Pell Grant requirements.
You must be a citizen of the United States or a qualified noncitizen with a valid Social Security number.
Possess a high school degree, diploma, or its equivalent.
As an undergraduate student, you must be enrolled in an eligible and participating degree-granting program.
Not already hold an undergraduate, professional, or graduate degree
Some Pell Grant funds are designated for post-baccalaureate teaching certification programs students.
You may not be imprisoned for a non-forcible or forcible sexual offense.
If you are a male between 18 and 22, you must register with the Selective Service.
You must not be in default on your federal student loans.
Disbursement of grants:
Pell Grants that are awarded are based on federal funding, which varies yearly. Maximum amounts are determined and distributed each year through your school's financial aid office. Disbursements are typically made directly from your school to you twice a year.
Part-time students do not receive the same amount of money as full-time students. If you drop below half-time status, you may be required to repay the funds.
To keep your Pell Grant, you must resubmit your FAFSA every year and maintain satisfactory academic progress at your school.
Other options to consider: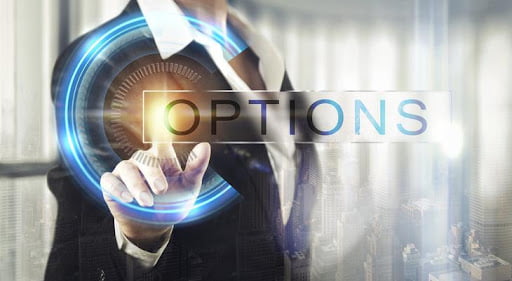 If your family is too wealthy to qualify for a Pell Grant or is unwilling to help you pay for school, you should file as an independent student rather than a dependent student. If you live independently, are over the age of 24, are married, have dependent children, and your parents do not charge you for their taxes, you are considered independent. This worksheet can help you determine whether you are eligible to be classified as an independent student on your FAFSA.
Income is not a requirement for all federal financial assistance. If your family's income is considered too high for need-based aid, such as the Pell Grant, you may be eligible for federal student loans and private and institutional scholarships.
Your school's financial aid office can be a valuable resource for determining which types of aid and options are available to you based on your specific circumstances. Regardless of your family's income level, you should fill out a FAFSA every year to see if you qualify for federal student financial aid.
To bridge the EFC and the COA gap, the school may provide the student with Pell Grants, subsidized and unsubsidized federal loans, and paid work-study jobs. Pell Grants and subsidized loans are available only to students with "exceptional financial need," whereas unsubsidized loans are available to all students and parents, regardless of financial need. Financial aid offers are typically made simultaneously as colleges send out acceptance letters.
Conclusion:
Every student must know and take benefit of these federal scheme plans for their welfare if they face any financial situation as the government believes in the right to education for all students respective of their age and background. All you need to do is apply or fill out an application on the official website of the FAFSA, and on the same website, you can check your application status.