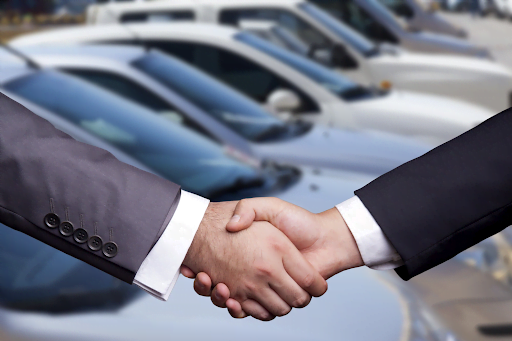 Do you want to drive around in a classy ride that doesn't sacrifice performance? Have you been looking for a cheap luxury car without compromising on performance? If so, you need to look into high-end, yet reasonably priced cars.
There are quite a few options to choose from when it comes to the best luxury cars under 30k. You just need to know where to look.
So, here's a guide to help you out! Read on to learn about affordable luxury cars.
Jaguars XE
Jaguar XE is a sleek and stylish luxury sedan priced at just over $29,000. With its iconic British design, the XE exudes sophistication and class.
Under the hood, it offers a range of powerful engine options, including a 247-horsepower turbocharged four-cylinder. Inside, you'll find a plush interior with premium leather seating and state-of-the-art technology features like a 10-inch touchscreen display.
BMW 2 Series
For those looking for a bit more power, the BMW 2 Series is an excellent option. This coupe has a starting price of just under $35,000, but with some negotiating skills, it can be brought down to below $30,000.
The 2 Series boasts a powerful turbocharged engine and agile handling that makes it fun to drive on winding roads. It also has a luxurious interior with premium materials and cutting-edge technology features like wireless charging and a Wi-Fi hotspot. With its sleek and sporty design, the 2 Series proves that luxury can come in a compact package.
Mercedes-Benz A-Class
The Mercedes-Benz A-Class is another compact luxury sedan that offers a lot of bang for your buck. With a starting price just above $30,000, it's still considered an affordable option in the luxury vehicle market.
The A-Class boasts a modern and upscale interior with features like dual 7-inch displays and standard smartphone integration. It also delivers a smooth and refined ride with its turbocharged engine and comfortable seats. The A-Class proves that you don't have to sacrifice style or features when opting for an affordable luxury car.
Lexus UX
The Lexus UX is a subcompact luxury SUV that offers both practicality and elegance. Priced at just under $34,000, this vehicle boasts a spacious cabin with high-quality materials and modern technology features like a touchpad controller and Amazon Alexa integration. The UX also has a fuel-efficient hybrid option available for those looking to save on gas costs.
Audi A3
The A3 starts at just $30,000 and comes packed with standard features like leather seating, a panoramic sunroof, and navigation. It also has a variety of engine options to choose from, including a fuel-efficient plug-in hybrid. With its sophisticated design and advanced technology features, the A3 is perfect for those wanting to make a statement without breaking the bank.
How to Avail the Best Luxury Cars Under 30k?
To avail of this, do your research, look for certified pre-owned options, and negotiate with dealers for the best price. You can also visit car dealerships, attend auto shows, and utilize online resources that can help in finding the perfect luxury car within your budget. Luckily if you don't have that fortune you can visit mphclub.com for more budget-friendly luxury vehicles. 
Own a Luxury Car Under 30K Today
Luxury doesn't necessarily mean expensive. With increasing competition in the automotive industry, it is possible to get a luxury car under 30k that offers style, performance, and comfort. All the cars highlighted above prove that high-end features and elegant design can come with an affordable price tag.
Consider these options when looking for the perfect blend of affordability and luxury in your next vehicle.
Ready to experience luxury without the hefty price tag? Explore these affordable luxury cars.