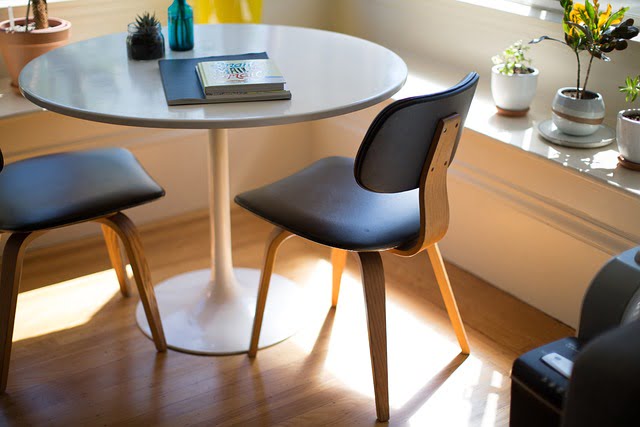 Whether you are a remote worker or a freelancer, if you work from home, you must know how important it is to have a proper office setup. It becomes easier to focus or get real work done with a home office setup.
So, what are the essentials to set up a home office?
One item that tops the list is furniture. However, typical commercial office furniture is not ideal for the home. So, let's give you some ideas on the type of furniture ideal for a home office.
Why Is It Important to Set Up a Home Office?
One of the biggest problems while working from home are the distractions.
Since you are not at the office, you must also carry out your responsibilities at home. You may have to attend to your children, take your pet for a walk, run errands, answer the bell, and do other household chores.
So, how do you get the important work done? To be able to focus without any distractions is the only way to get all huge tasks done. And the first step to this is to set up boundaries.
When you set up a home office, the physical environment helps to create boundaries like fixed working hours, focusing only on work during office hours, and keeping distractions at bay.
Here are a few essential tips that can transform your home into a productive workspace:
Work when you are most productive.
Take regular breaks and remove distractions.
Set boundaries on communication with your family members during office hours.
Start early and do not procrastinate.
Create work ethics and follow them.
Do not overwork just because you are working from home.
What Are the Essentials for Setting Up a Home Office?
Now that you know why it is crucial to set up a home office, let's move on to the essentials for setting up the workspace. We have discussed some practical tips that do not require you to spend your entire month's salary building the space.
Let's take a look at the essential furniture you will require:
1. Ergonomic Chair
Traditional chairs are one of the primary reasons for back pain, wrong posture, and other health issues that arise from sitting for long hours. This also acts as a hindrance to productivity.
Ergonomic chairs provide comfort and support that reduces neck pain, improves posture, improves blood circulation, and boosts productivity. This is no longer a luxury for a workspace but a necessity.
2. Height Adjustable Table
Once you have an ergonomic chair, you must search for a height-adjustable table. A height-adjustable table is best home office desks as it allows you to work while sitting and attend all meetings while standing to stretch your body.
If you find it difficult to sit for long hours, a height-adjustable table is ideal for giving you the flexibility of working while standing.
3. Cabinet
An organized workspace is essential to keep the desk clutter-free so you can easily access all necessary papers and files.
If you need more space at home, consider building wall-hanging cabinets to store all your documents and files. A cabinet will keep the files safe from children and pets if you have any at home.
Adopt Work from Home with Office Setup
According to a survey, almost 67% of respondents are remote workers, and the remote work practice is here to stay. So, if you want to continue exploring new opportunities, you may have to work from home permanently. This is why you need to invest in a proper work setup.Ditch the commercial office furniture, and get creative to transform existing wooden furniture into small cabinets, laptop stands, or a footrest. You can bring out some tools and work on the weekends to create the items you require. DIYs can save a lot of money while helping you to customize the space according to your needs.