Most iPhone and mac users have this annoying problem "iCloud storage is full". As iCloud plans are very expensive comparing to other online cloud plans, not everyone can upgrade the storage. But you can simply free up your iCloud storage space by deleting photos and videos you don't need to keep.
Yes, You can simply clear some space by deleting photos but it depends on the setting you choose for "iCloud Photo Library"
If you are using iOS version 8.9 or a later version, there are two settings for iCloud photo Library
Optimize iPhone storage – The photos are stored in both iCloud and iPhone. You can choose this settings to save your phone storage and if you choose this setting the photos will be stored in the cloud and a optimized version will be stored in iPhone. So if your iPhone is in this setting, You can not delete photos from the iCloud.
Download and Keep originals Setting – If you choose this setting original copies of your photos will be stored both in your iCloud and iPhone storage. So this setting will not optimize your phone storage but whenever you delete the photos from your iPhone, The photos will be also deleted from iCloud
How to delete photos from iCloud
So, Let's keep it simple, "Deleting photos from your iPhone will also delete photos from the iCloud".
Just follow this simple steps,
Open the "photos app" on your iPhone (Ask siri to open the app or click on the photos app icon in the home screen)
In the photos app, Finger tap on the bottom of screen.
Now you will see all the photos and videos in a grid view.
See at the right hand side of the upper corner and you will see "Select". Tap on select.
Select the photos or videos you want to delete by tapping on them.
Now you will see a trash can icon at the bottom of the right side.
Tap on the trash can icon.
A dialog will appear " Do you want to delete these photos or remove them from this album?"
Tap on delete.
Another dialogue will appear " Theses photos will be deleted from iCloud on all your devices.
Tap on delete <the no of items you are deleting> photos to confirm.
Okay now we have deleted the unwanted "memories"
Wait …. still, not done….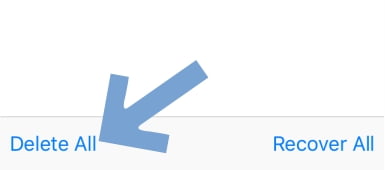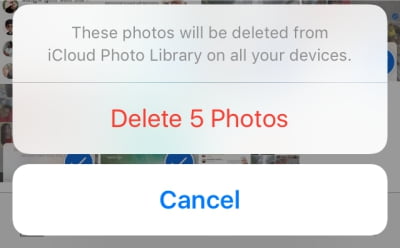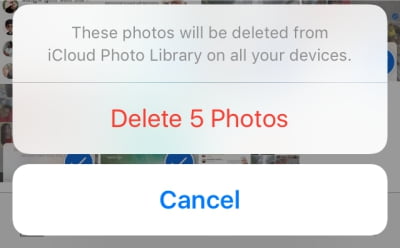 Permanently deleting unwanted photos from iCloud and iPhone Storage.
Yes, we did deleted all the unwanted photos but still, they are available in the recycle bin. Which means, still they are using your storage space..
To remove them permanently,
Open the photos app
In the bottom of the screen you will see the 'albums icon'
Tap on in it and go to the albums.
Now you will see an album called 'Recently deleted'
Tap on in.
And, now in the top right side tap on 'select'
Select the photos and videos you want to delete permanently
In the bottom of left hand side click on 'delete' to delete the selected photos.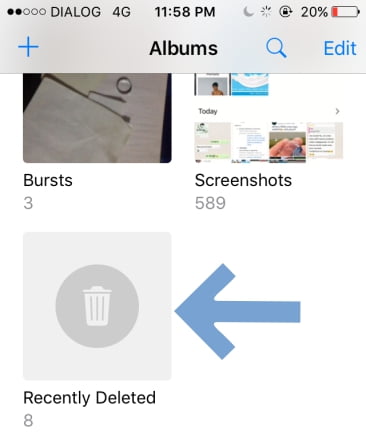 To empty the recycle bin at once
Tap select on the recently deleted album
In the bottom left side click on Delete All
Confirm by clicking on delete
Once you delete a photo from the recently deleted album that photo will be permanently removed from your storage and this process in not reversible. So be careful…
How to recover deleted photos?
Go to the recently deleted album
tap on select
In the bottom right hand side click on the 'recover all'
Confirm recovery by tapping on the recover dialog.