Finding a real and safe US phone number verification site is a real challenge due to the availability of thousands of fake, shady websites. Sometimes, you may risk your valuable personal data to verify something using a US phone number verification website or app. But, how to know which site or app to trust and which site to ignore? Also, how to use those available resources to successfully verify a US phone number? In this article, you will find the "Correct information" which you search for. So, let's see how to get a free us phone number for verification purposes.
Attention!! Do not use any shady sites to verify US phone numbers. Some sites or apps may use your personal information in the wrong way. Read the whole article before trying anything.
If you are an iPhone user you will find several apps in the app store for US phone number verification. TextPlus app, GoHeyWire app and Send Hub apps are trusted applications with free US mobile number facilities.
Using text plus app (iPhone) to verify US phone number for free
Text plus app is probably the best app to get a US phone number totally free for verification purposes. It is available for both Android and iOS. However, the setup process is a little bit different for both operating systems. So, if you are an android user please follow the instructions given in the android section.
Why text plus app?
The first reason to choose the text plus app is, it is totally FREE!!
Also, the text plus app is a trusted application with thousands of users. It really works. Which means you can get a US phone number totally free for verification requirements.
As you already know there are plenty of websites and apps providing US phone number verification services. But, some are very expensive while most of the free sites are shady. Even if they work some sites or apps may expose your details to other people. So, they are not as safe as using the text plus app.
Step 1 – Open the app store and search for text plus app in the search bar.
You will see the official text plus app with the logo as following. Click on the get button to proceed. Text plus app is a totally free app it will not ask you to pay a penny to use its services. However, after clicking the get button you will have to authenticate the download by login into your iCloud account. First, insert the iCloud password and then click on install to proceed. Wait a few seconds until the installation is completed. Comparing to other apps that provide US phone number verification facility text plus app is a small app which just cost you around 20 MB for downloading.
Also, it supports the family sharing option. So, you can use the same app on multiple devices for verification requirements.
After completing the downloading process, click on the open button to open the app.
Step 2 – App configuration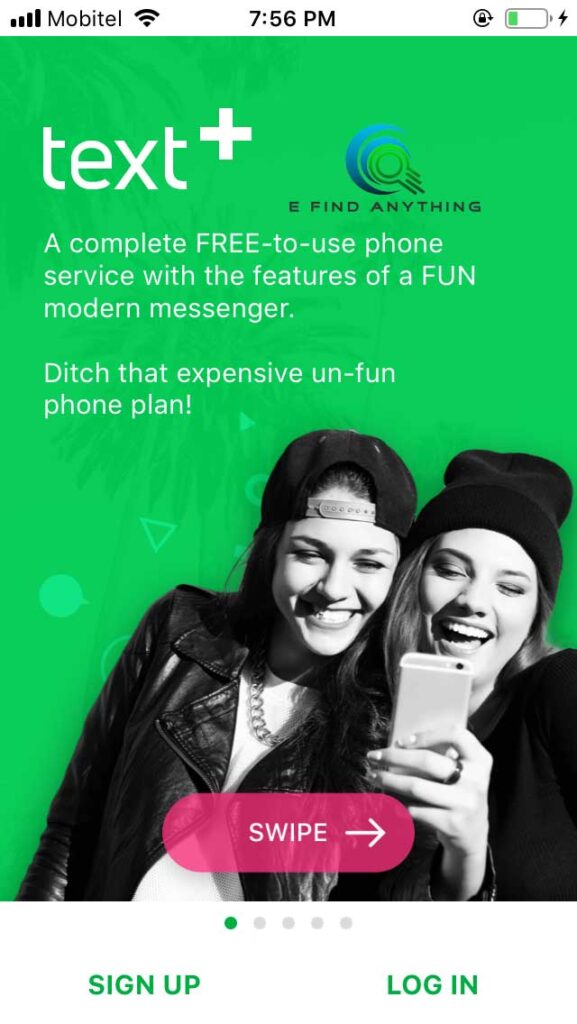 Before using the app you have to sign up with the app. Click on the signup button to proceed. Provide a username and a suitable password. The password must contain uppercase and lowercase letters, symbols, and numbers. If your password is not strong enough the app will not allow you to continue.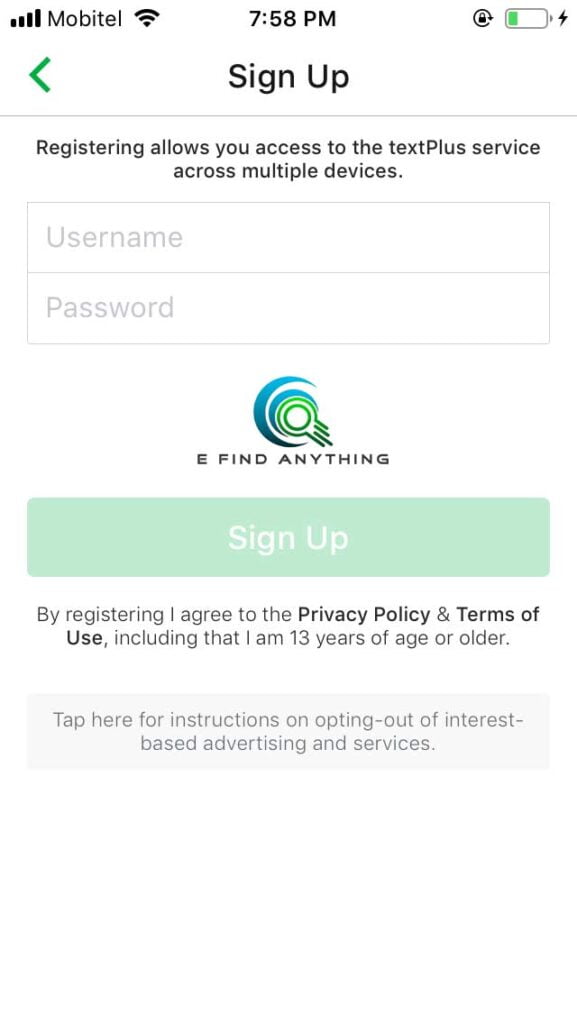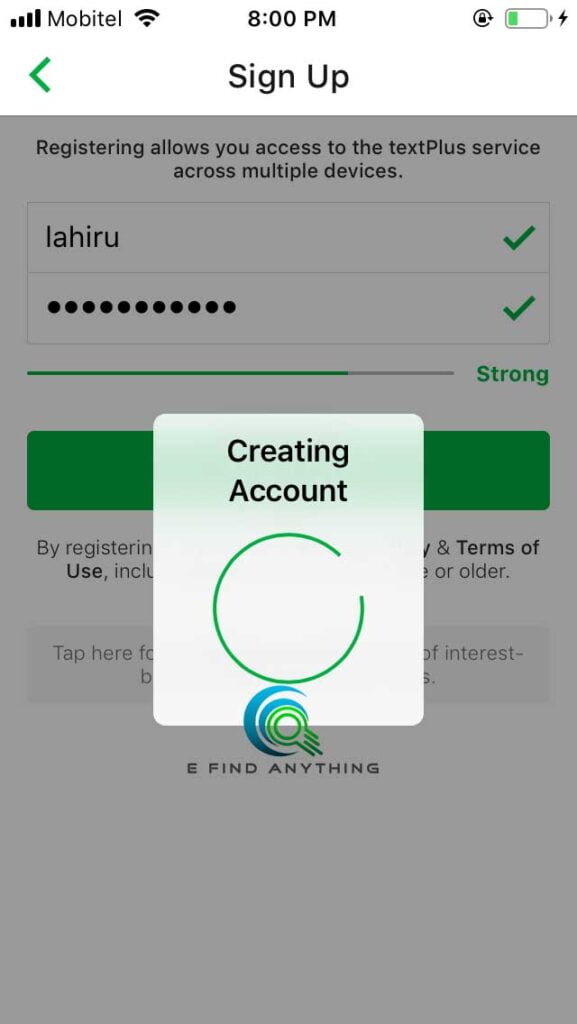 After completing the process mentioned above click on the sign-up button to proceed.
Then the app will ask you to allow access to your contacts and to make phone calls. If you like you can click on don't allow or ok to allow it is up to you no such issue. Then it will also ask permission to send a notification. It is also up to you.
Step 3 – Setting up the US phone number
Now you will see a screen named "Customize number". Tap on the select your state text box.
Select the state you want to get a number. (Just scroll down and find the state.) Now click continue.
Now the app will ask you to select an area code. (This feature is only available for few states.) Select the area code and click continue again.
Now click on the get a custom number button to proceed to the next step It will take several seconds to set up the new number.
Now the app will display a ReCaptcha to verify you are really a human. Click on I'm not a robot and solve the given problem. Then click on verify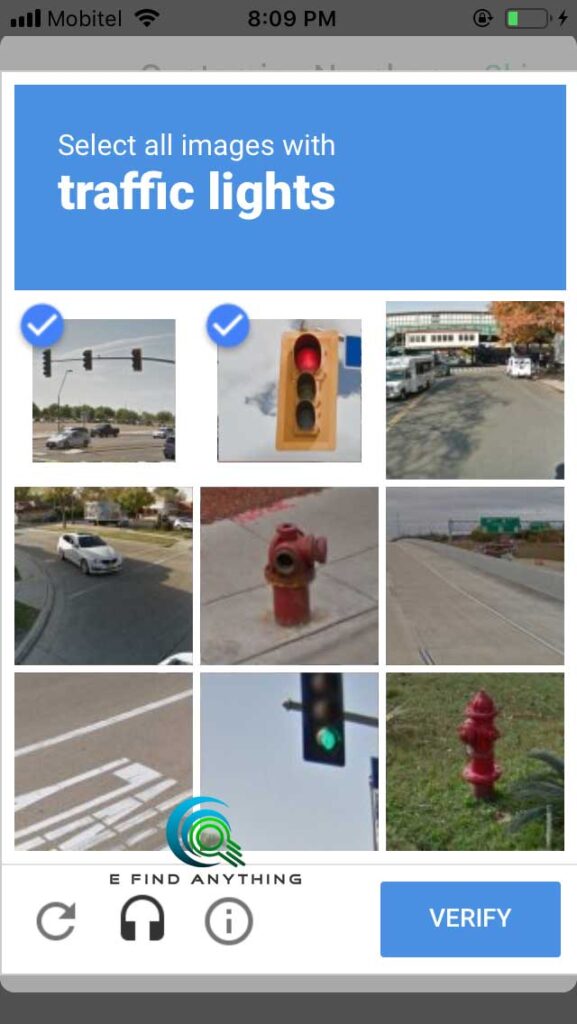 Now, you will see your new number. Note it down so you can use it later for verification.
Step 4 – Using the phone number for verification
Open the text plus app and click on the options icon. At the top of the app, you will see your US phone number. Write down it somewhere. Now, provide this number wherever you want to verify. Within a few moments, you will receive the verification message to the text plus app.
If you enabled the notification feature you will receive a notification on your home screen when the verification message or call reaches your number. Otherwise, you will have to launch the app and manually check the massages.
Get a free US phone number from your android mobile for verification requirements
Getting a new number is now easy because all you have to do is download an app that is specialized for this task. There are plenty of apps in both the app store and android. Today let's have a look at how to download the android app and using it.
Firstly, download an Android app that gives you a free USA phone number. This App generates a unique virtual phone number for calls, texts, and account verification purposes. You can download the app from the Google play store. Here the app called text Plus is being considered. Most of the apps have equal similar steps like text plus.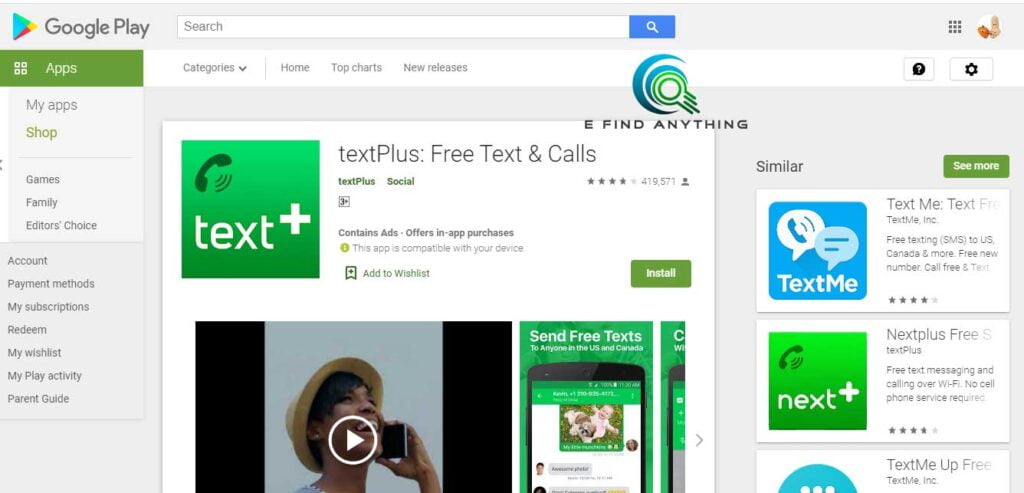 If you have an android enable phone the work is much easier. You can just download it. But you don't have to worry if you don't have an android phone because installing an Android emulator on your PC helps you to crack this out.
After installation
After installing is completed, open text plus app and Start the sign-up process. Firstly go to 'For Creating a new account'. On the signup page, you need to enter your details like First name, Last name, DOB, Password, Email, etc. For email, you can use any valid email address that you have access to. Then Click on "I Agree to the term of use"
After the Signing Up properly, it's time to set a USA number in which you can Send SMS, call, and chat with your friends limitlessly. Go to the menu icon On the App dashboard, then click on the menu to create a free USA phone number.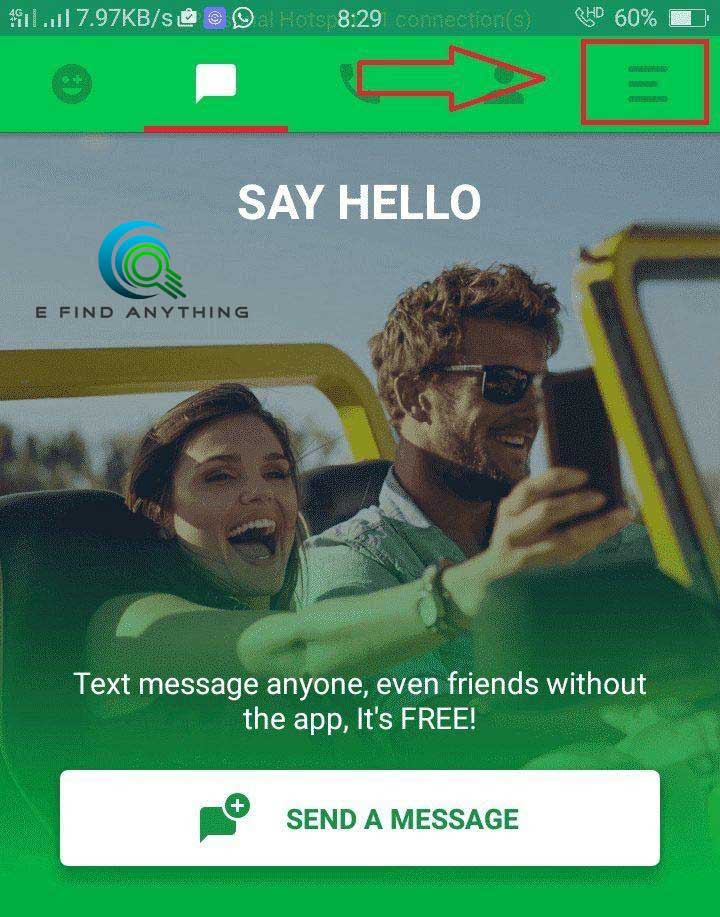 Then go to the link" Tap to Get Free TextPlus Number" to set or get the relevant phone number. In this section, you need to select any State and Area Code according to your preferences. Simply you can select any state and area code. As the last step click on 'GET A CUSTOM NUMBER'.
The final steps
Now you can use this number and get your work done. Text Plus has many other cool features like "Call Back text". It is very useful when you are on a low credit balance and unable to make a phone call, this app can send a pre-designed message to the receiver you want to call. This feature is really handy if the receiver doesn't have WhatsApp or any other online messaging apps on his or her phone.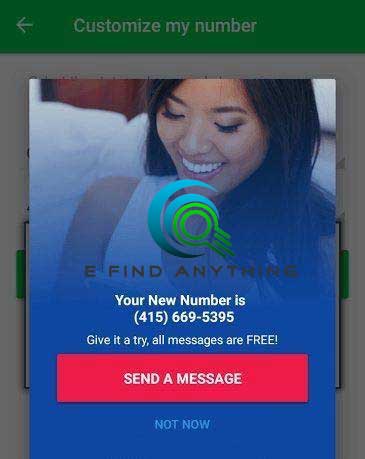 Now you can use this number for calls and SMS and also for verification purposes. Also, worldwide calls and SMS can be received through the app. If you need to change the number you simply have to uninstall the app and reinstall to your android phone or pc with the same process.
In case if you can't fulfill your verification requirement, there are several other methods to acquire a free US phone number for account verification. There are some easy and compatible other methods below.
1. Installing Fake number Generator App
There is an app called Hushed which enables you to create a fake phone number for verification purposes. Through this, you can create not only the USA phone number but also the Number of all countries including France, Canada, German, India, etc. This app can be used in long term only for premium member who means that you have to do a payment. The special benefit is you can try this for free for 3 good days to get a free number without being a premium member.
Firstly install the app Hushed, sing up by providing your appropriate details then click on 'I Agree on terms '
Secondly, click on GET NEW NUMBER on the bottom left side of the dashboard.
Then Tap on "Get a Free 3 Day Number".
Now select and search for the region you wish to have several then Hushed app will pop out the number to use. Then click on the claim and activate the given number.
Now you can use the number for 3 days for any sort of verification that you need to be done.
Another method is using the SendHub. SendHub app is compatible with Voice Calls from Google voice.
As a first step Download SendHub – Business SMS
Then Create an account providing relevant information on SendHub by using HeyWire Number.
The verification code will be received on the HeyWire Number you provided and then the US number will have appeared.
Another Method
There is another easy method to have a US number on your pc using the Google voice number. We can use Google Voice Account for verification process like apps of Text plus and Text Now. Google Voice provides telephone services like call forwarding, voicemail services like voice and text messaging. It provides international call termination through a Google account. To use this service you have to follow the below steps in your PC
In your browser open this URL Google Voice. Then sign in to your Gmail account or if you don't have one you can create a new Google account easily
2. Click on Get Google Voice. If you have logged through PC then select Web. If you are using the phone select android or ios.
Then You can have a preferred phone number by searching for any state in the US and selecting it.
Then enter your Textplus Phone Number without dashes then tap on sending the code.
Now you can use the Google voice number for many verification processes and also make free calls. These simple and easy tricks make you get a virtual phone number of the US.
Get US phone number for verification 2020 – Without installing any app
Having trouble installing apps to verify a US phone number? Don't worry. Still, there are some other methods to receive SMS or calls to verify a US phone number absolutely free.
However, they maybe not the best available options. Sometimes they may be risky if you are using it to verify a US number for money transfer services like PayPal or pay-plaza this is not the best option for you.
Disposable US mobile number for verification – No installation required receive-smss.com
receive-smss.com is a free service website that provides a range of services including receiving SMS messages, calls, and voice mails online. First, of all, it is totally free and easy to use. You don't need to provide any detail about you to log in.
Actually, there is no login. Just go to the website select a phone number and receive your verification SMS within seconds. It is that easy.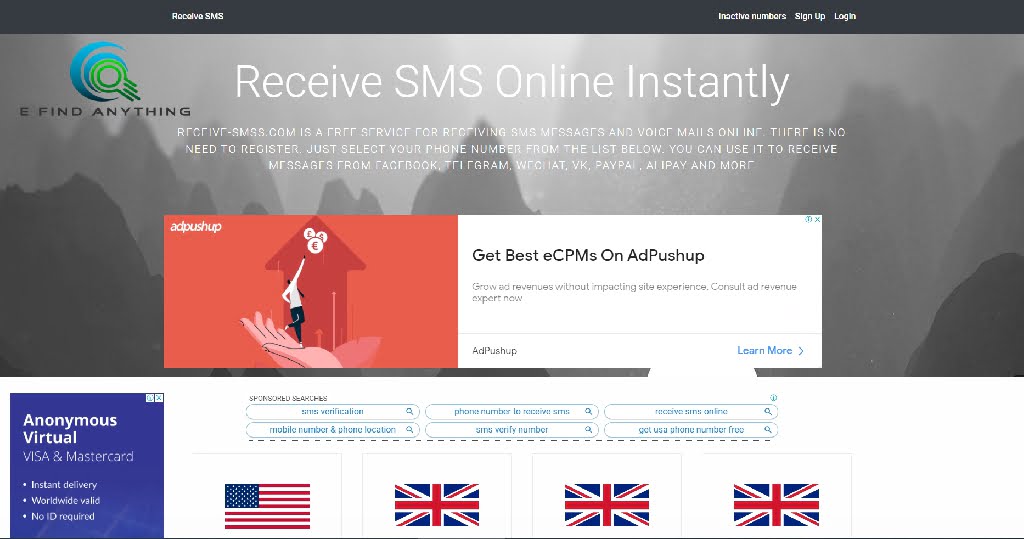 receive-smss.com is available in two different options. First, the free SMS receiving feature which is not that much secure way to verify a number. The second one is the paid version which allows you some privacy and data safe online. receive-smss.com provide a free temporary phone number for anyone at no cost.
It provides free virtual phone numbers from the countries,
United States
United kingdom (multiple numbers)
Russia
Ukraine (Multiple numbers)
Poland (Multiple numbers)
India
Israel (Multiple numbers)
Thailand
Croatia
Uses of receive-smss.com
If you go through one of the numbers in receive SMS site, you will see that most of the users are using exactly the same number to verify things such as PayPal, tinder, Facebook, and many more things.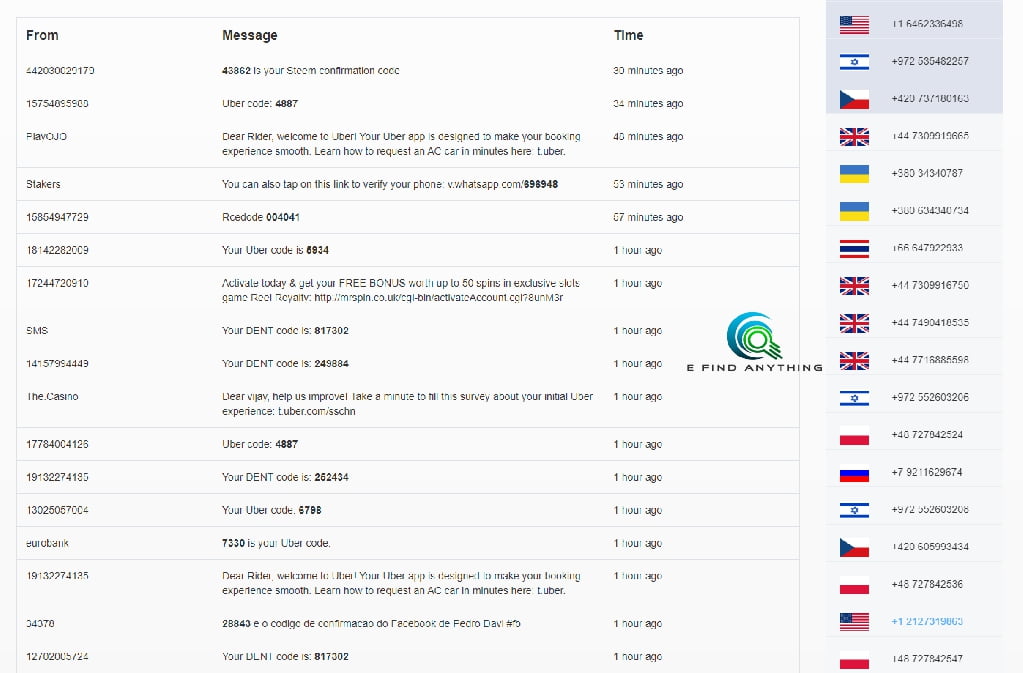 The biggest problem with using this service is that your verification code is visible to everyone who is using the site. Also, since there is only one US number available for verification, the number of users per number is really high comparing to numbers from other countries. If you check the other country numbers as well, you will witness that the demand is relatively low. So, maybe they will be safer to use for verification.
Will it work?
Indeed it works. If you want a disposable US phone number for verification this site works perfectly to fulfill your requirement. However, if you need a private reusable number this may not be what you are looking for.
Some services like PayPal, Facebook only allow their users to use one account per number. So, I'm pretty sure someone may already use these numbers to create those accounts. So, you won't be able to reuse them to create your account.
Steps to follow
Follow this link to visit receive SMS. Now, select the country flag of which you want to receive an SMS to verify anything you want.
At the top of the page right under the flag, you will see the phone number as shown in the following picture.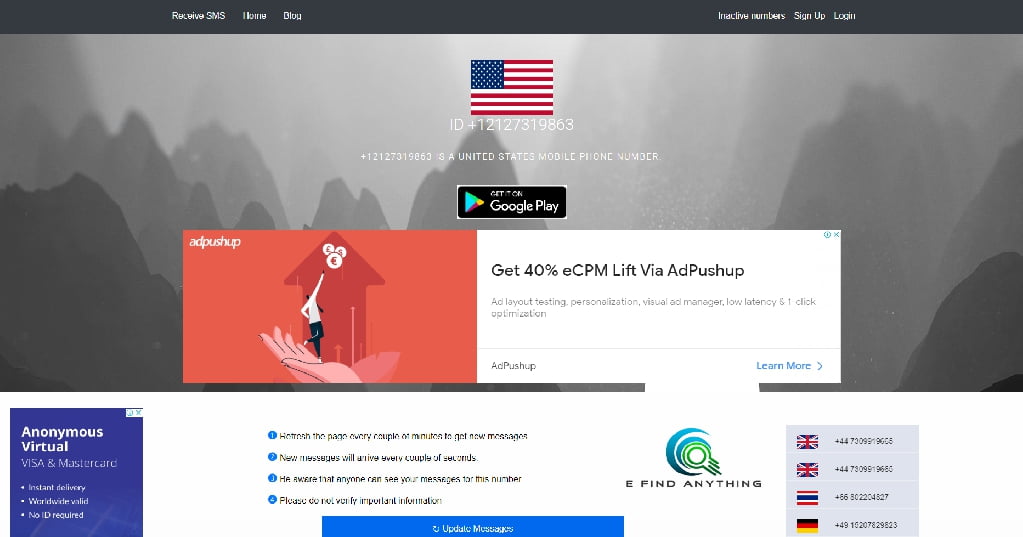 Note down the number and provide it on the verification form and proceed and send the SMS to verify.
Now scroll down a little bit. You will see a set of blue color buttons label as "Update now" and "give me another number"
Click on the update now button to refresh the feed. Under the button section, you will see a table with from, massage, and time fields.
Refresh the fields several times by pressing the update now button and then seek your verification SMS on the table.
Remember these SMSes are visible to anyone who is using the site at the time. So, be careful not to use this site to verify any money transaction-related services such as PayPal.
If you need another number simply click on "give me another number" to change your number and follow the same process to verify yourself.
What if you want a secured number?
Receive SMS website also provide a paid service for its users. You can get a premium secured number for just 1.99 USD per day which allows you to receive unlimited SMS and phone calls within a day.
Also, the paid version provides multiple US numbers for you. So, no worries use them for any purpose securely.
Get free temporary US phone number for verification with receive SMS free net
Unlike the site mentioned above this site provides access to multiple (there are many…) US phone numbers to receive SMS for verification purposes.
How it works is almost the same as the receive-smss.com. But, since there are many numbers available the traffic is comparatively low. receive-sms-free.net provides over 200 phone numbers in more than 30 countries for verification purposes.
receive-sms-free.net provides services with numbers from the following countries.
USA
Myanmar
China
Hong Kong
Sweden
Spain
Portugal
Russia
Belgium
Many more to go with
Not only that, receive-sms-free.net provides free SMS sending ability to its users. But, remember this service is only available to send SMS to the united states and Canada only. This site allows you to send the SMS and also to see the response within seconds. All these services are given absolutely free of charge. So, if you need a free virtual phone number for verification receive-sms-free.net is one of the best options you have online.
Steps to use receive-sms-free.net service
Follow this link to visit the site.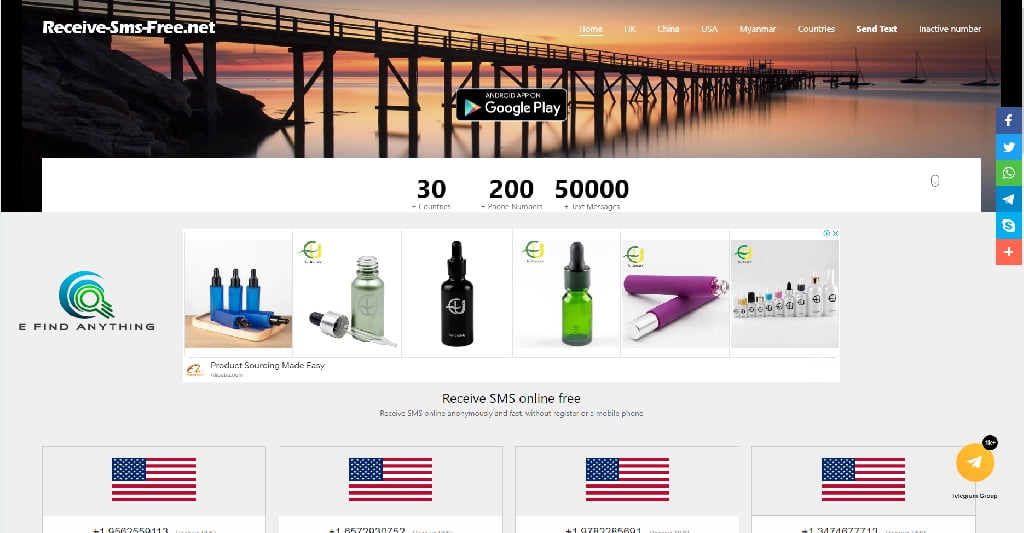 Click on the USA at the top of the page as shown in the following image to select the country as the USA.

Now you will see the following page with many US phone numbers which you can select for verification.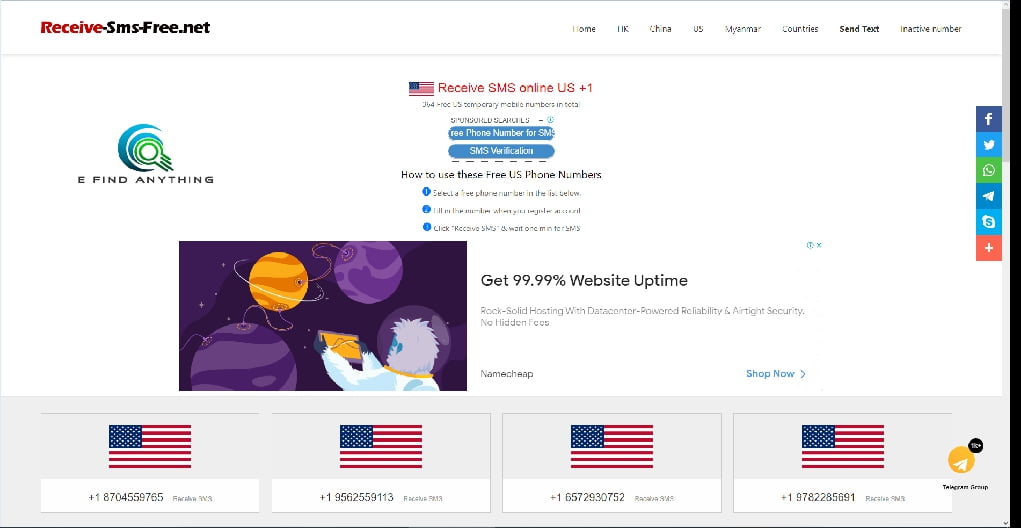 Scroll down and click on a number of your choice.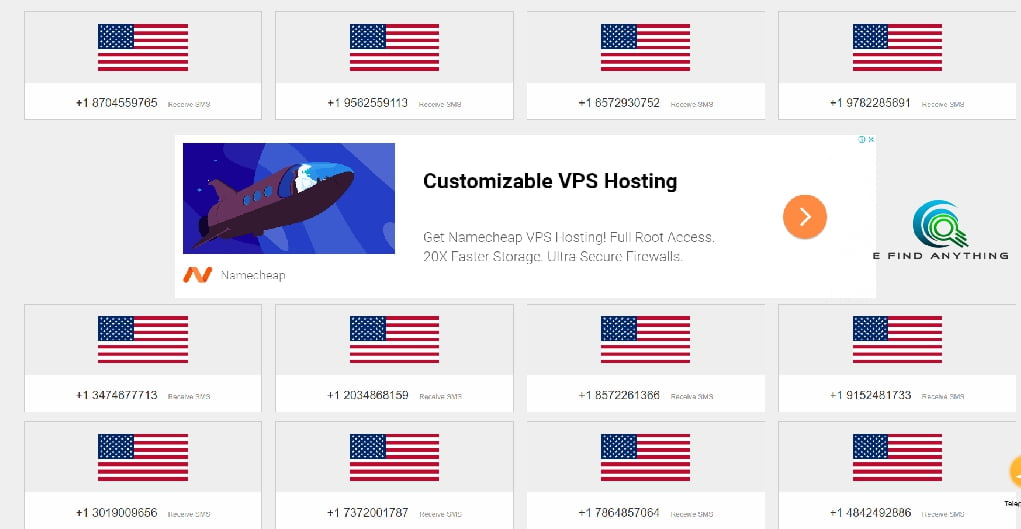 Then provide the given number to the verification application and then receive the SMS to your chosen number within seconds.
Summery – Get a free us phone number for verification
No matter what device you use android, iPhone, or windows pc you can get a free US phone number online to verify anything you want. Most of the methods mentioned in this post not only help you to get a US phone number but it also provides phone number verification services from many other countries.
Text plus app is the best US phone number verification app which is free for both iPhone and Android devices.
https://receive-sms-free.net is a free service that provides hundreds of phone numbers free for everyone to use for verification purposes. However, as the verification SMS is visible to everyone don't use it to verify important information.
You can use this phone number verification method to make a VCC for free. Want to know how? Read how from here.