Starting a food truck business can be a great way to enter the food industry. It can be a fun and exciting venture, and if done right, can be quite successful. However, there are a few things you should know before getting started. In this blog post, we will explore some tips on how to start a fun and successful food truck business. We will cover topics such as choosing the right location, having a great menu, and promoting your business. By the end of this post, you should have a better idea of what it takes to start a food truck business. So let's get started!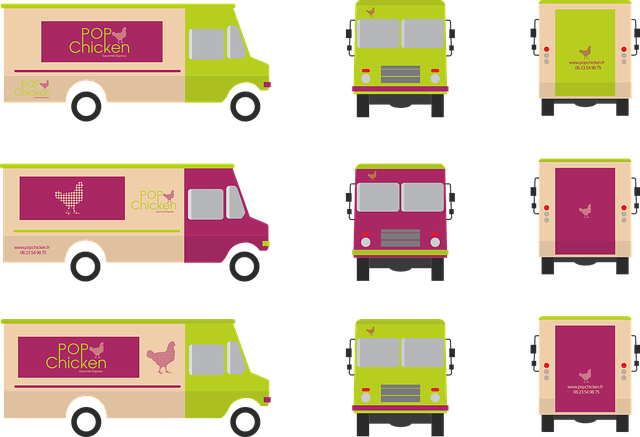 What You Need to Start a Food Truck Business
If you're thinking about starting a food truck business, congratulations! This is a great way to be your own boss, set your own hours, and serve up deliciousness to your community. But before you get too far ahead of yourself, there are a few things you need to do to make sure your food truck business is successful.
First, you need to create a business plan. This will help you map out all the details of your business, from start-up costs to marketing strategies. Not sure where to start? Check out our guide on how to write a business plan.
Next, you need to secure funding for your food truck business. This can come from personal savings, loans from family and friends, or small business loans from banks or other financial institutions.
Once you have the money you need to get started, it's time to start shopping for a food truck. When choosing a truck, keep in mind factors like cost, fuel efficiency, and size. You can even look for custom enclosed trailers or other mobile kitchens that can be outfitted with all the equipment you need to serve up your food truck fare. You'll also want to make sure the truck is equipped with the necessary kitchen equipment to prepare your menu items.
Once you have your food truck up and running, it's important to promote your business through social media and traditional marketing channels. Make sure potential customers know where they can find you by creating a website and social media accounts for your food truck business. And don't forget about good old-fashioned word-of-mouth marketing!
How to Choose the Right Location
When starting a food truck business, one of the most important decisions you will make is choosing the right location. The location of your food truck will impact everything from your daily operations to your marketing efforts, so it is important to choose a location that will best support your business goals.
1. Consider your target market. Who are you trying to reach with your food truck? Where do they live, work, and play? Choose a location that will put you in front of your target market.
2. Think about foot traffic. A high-traffic area will give you more exposure and potential customers, but it also comes with higher rent and other costs. Weigh the pros and cons of different locations before making a decision.
3. Consider logistics. How easy is it to get to and from your chosen location? Will you be able to park overnight? What kind of permits do you need? Make sure you can operate smoothly in your chosen location before committing to it.
4. Test the market. Before signing a lease or buying property, consider renting a space for a few weeks or months to test the market in that area. This will help you gauge whether there is enough demand for your food truck in that location before making a long-term commitment.
The Best Foods to Sell from Your Food Truck
1. Hamburgers – Hamburgers are classic truck food and for good reason. They're easy to make, can be cooked to order, and everyone loves them. Just make sure you use fresh ingredients and cook them well!
2. Hot dogs – Like hamburgers, hot dogs are another all-time favorite truck food. They're easy to eat on the go, and they're always a hit with kids. Plus, they're inexpensive to make, so you can maximize your profits.
3. Tacos – Tacos are another great option for your food truck business. They're relatively healthy, can be made with lots of different ingredients, and they're perfect for satisfying hunger pangs on the go. Plus, they're easy to eat with one hand while walking or driving, making them ideal for busy customers.
4. Pizza – Pizza is always a popular choice, whether it's for lunch or dinner. It's easy to customize each pie to suit your customers' tastes, and it's a filling meal that will keep them coming back for more. Just be sure to use fresh ingredients and cook the pizzas well so they come out perfectly every time.
How to Market Your Food Truck Business
Create a strong online presence. This means having a website and active social media accounts that you regularly update with fresh content. Make sure your branding is on point. Your food truck should have a cohesive look and feel that accurately reflects your brand identity. For example, if you're selling healthy, organic food, your truck should look clean and healthy, too. Get involved in your local community. Attend food truck festivals and other local events to get your name out there. You can also partner with local businesses, like breweries or parks, to host pop-up events. Offer something unique. What makes your food truck stand out from the crowd? Whether it's your menu, your branding, or your overall concept, make sure you're offering something unique that will appeal to customers.
Keep in mind that it takes time and effort to build a successful food truck business. Be patient and focus on putting out high-quality products and delivering great customer service.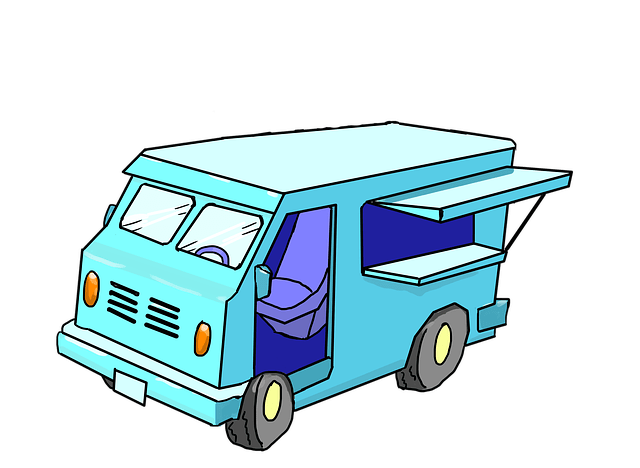 If you're reading this, then chances are you're considering starting a food truck business. Congratulations! Food trucks are a great way to get into the culinary world and make a name for yourself. With some hard work and dedication, you can turn your food truck business into a success. Use our tips as a starting point and be sure to do your own research as well. Good luck!