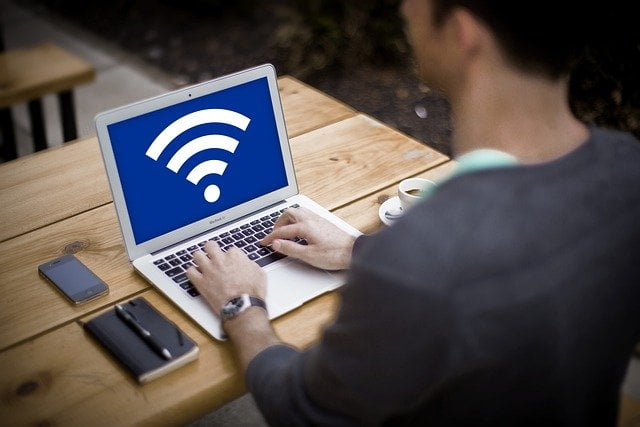 Wi-Fi 6 has been out for around two years at this point and more devices support it now than ever before. You might be wondering whether or not it's time to make the jump. This article will help supply you with all of the information you need to make a well-informed decision. Wi-Fi 6 technology brings a lot of advantages that you don't get with previous Wi-Fi 5 routers. Not only do you get much faster throughput speeds, but you also get improvements in battery efficiency and reduced bandwidth congestion. These are two issues that plague Wi-Fi 5 devices and routers. However, that's not all that needs to be considered. Here are some of the more important factors to consider before rushing out to buy a new router. If you work in school administration, you might want to check out Wifi 4 Schools for information on how to maximise Wi-Fi technology in your school.
What Is Wi-Fi 6?
Wi-Fi 6 is ultimately the new standard in wireless router technology. You will find a lot of devices entering the marketplace that support it. This includes both routers and client-side devices. Wi-Fi 6 routers have new technology built in that gives them advantages over older Wi-Fi 5 technology. For one, they are designed to deliver better speeds and performance with a max theoretical throughput speed of 10Gbps. The previous standard Wi-Fi 5 routers were only capable of reaching speeds of up to 3.5Gbps with 802.11ac technology.
Along with this, the new Wi-Fi 6 routers are aimed to minimise the impact of having too much network congestion. They do this by delivering greater bandwidth capabilities. They also have improved client capacity and they can drastically reduce the client power consumption which is important for mobile and portable devices. For example, you will find that Wi-Fi 6 routers use Orthogonal Frequency-Division Multiple Access (OFDMA) modulations. This is a standard that allows up to 30 clients to connect and share a channel simultaneously. This can effectively improve the capacity while minimising latency too. Essentially, OFDMA works by assigning time intervals to the various clients that help them parse out available channels throughout the network easier. For instance, if you have someone using a device in the home and they are streaming a movie and someone else is checking out social media, OFDMA will allow the router to automatically assign optimal channels based on the needs of the client's device.
Not only that, but Wi-Fi 6 routers also use Target Wake Time or (TWT). This allows devices to determine when they are supposed to wake up to start sending out and receiving data. This can help to maximise the battery life of a portable device including smart home devices and even mobile phones and tablets. The brand new standard also helps to leverage newer and previously unused radio frequencies to maximise the performance of even older channels like 2.4GHz. It also utilises refined bandwidth management to deliver better Quality of Service (QoS) options.
Another major advantage of Wi-Fi 6 routers has to be the inclusion of Multi-User Multiple Input Multiple Output (MU-MIMO) technology. This allows the Wi-Fi 6 routers to deliver 8 simultaneous streams simultaneously rather than having to hand them off sequentially. This can help to generate more equitable sharing of the bandwidth among the connected clients to improve performance across the board. The previous Wi-Fi 5 routers were maxed out at only 4 simultaneous streams.
So, Is It Time To Upgrade?
The answer is likely, "yes." That is if your router is older. If your router is at least 3 years old, it might be time to splurge on a Wi-Fi 6 router. By now, you likely have one or multiple Wi-Fi 6-enabled client-side devices. Whether it's your laptop or desktop, if it's newer, it's Wi-Fi 6 enabled. There are plenty of newer notebooks and laptops that feature Wi-Fi 6 including the higher-end Dell XPS 15 OLED and even the more affordable Microsoft Surface Laptopn Go 3. The same is true for the newer mobile phones and tablets including the Samsung Galaxy 22 and even the Apple iPhone 13.
Even if you do have older devices that are only operating on 802.11ac, you can still benefit from using a Wi-Fi 6 router. For one, your future devices are likely going to be Wi-Fi 6 enabled. Likewise, the prices of these Wi-Fi 6 routers are dropping as more and more enter the marketplace. You can find a lot of quality mesh systems or stand-alone routers that provide excellent performance. One of the more affordable mesh systems is the TP-Link Deco X20. It's a very affordable three-piece Wi-Fi 6 mesh system that is designed to work in a home that is up to 5,800 square feet. It's nearly $200 less than a lot of the other alternatives out there. You can opt for a higher-end option if you have the funds. The Asus ZenWiFi AX fits the bill in this case. It's one of the better-performing Wi-Fi 6 routers available.
Adding an extender to your Wi-Fi 6 router can be another solution if you don't want to splurge for a full-blown mesh system. It's not going to deliver as seamless of handoffs and performance as a mesh system, but it can get the job done on a budget.