Video editing software is an essential tool in the media industry. It helps users put the right transition, effects, and color to the video. Video editing software should be well optimized and lightweight to process videos quickly. A simple user interface helps navigate through the software and use the tools correctly.
There is various video editing software in the market. This article will discuss multiple video editing software and their pros and cons. Keep reading for more details.
1. Adobe Premiere Pro
Adobe Premiere Pro is one of the most popular video editing software in the market. It has a user-friendly interface with a wide variety of features and tools that will help you give the best editing experience. Adobe Premiere Pro provides some advanced and professional output in terms of video quality. A minimum of 8GB RAM is recommended so that your PC doesn't crash during video processing. Adobe Premiere Pro is available for Windows.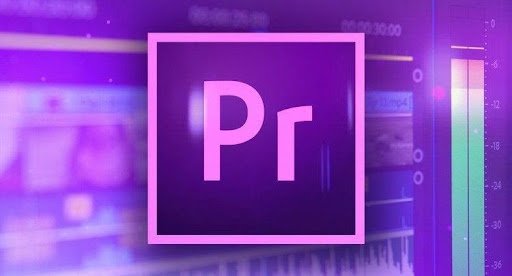 Key Features
Wide-set of utility tools
Can perform essential as well as professional editing
Has cloud saving option
2. Pinnacle Studio
Pinnacle Studio is a video editing software that professionals use. This has some advanced tools like motion tracking, multi-cam video editing, 360-degree videos, and more. It comes with some affordable pricing compared to other editing software in the market. It also has an audio tool that helps users edit audio files used in the video. Pinnacle Studio is available for Windows.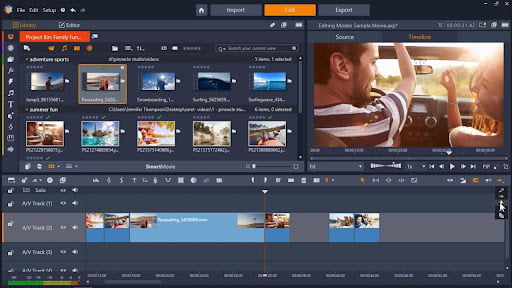 Key features
A 360-degree video editing tool
Multi-cam video editing
Availability of audio tool
3. VideoPad
If you are a beginner in video editing, you can start with VideoPad. This software has a user-friendly interface and provides some professional output. It has a wide range of libraries and tool kits that helps users to edit videos most professionally. It is compatible with both Windows and Mac PCs. It also comes with a free version. It is a very lightweight software that uses minimal resources. One of the most notable features of VideoPad is that users can directly upload their files in Google Cloud or Facebook, or Youtube. If you don't have time to create your own video, you can visit Double Jump Media website.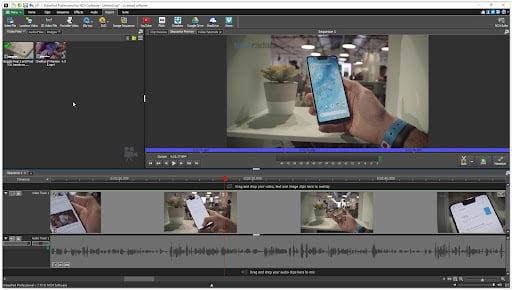 Key Features
Free version available
Can directly upload on social media or store in Cloud
User-friendly interface
4. DaVinci Resolve
DaVinci Resolve provides users a combination of 8K video editing, visual effects, and audio post-production tools in one single software. This software is popular among professional users. It is built on a robust engine and gives high performance to users. It provides both offline and online editing options. It has costly pricing and might be difficult for some users to afford. However, its free version is more than enough for complex and professional editing.
Key Features
Inbuilt audio tool
Wide variety of libraries for visual effects
Can edit 8K videos
5. OpenShot
OpenShot is a perfect option for beginners as a video editing tool. This software has a simple user interface that is easy to navigate through. OpenShot has all the necessary tools for basic video editing. This is an excellent option for small businesses and startups. It is free software and is available for Windows.
Key Features
Free software
Easy to use
Lightweight software
This is the list of video editing software in the market. Try it all and choose the best one for yourself, whichever suits you best. If you are interested in a short video editing tool, you can also try Vidstitch. This Android application provides some excellent utility tools for video editing. If you want this application, download from Browsercam.