Portugal has become an increasingly popular destination to invest in luxury real estate due to its diverse and stunning landscapes, unrivaled culture, incredible lifestyle opportunities, and tax benefits. From the Algarve Coast with its world-famous beaches, coves, and lagoons to the stunning mountain landscape, inland Portugal offers something for everyone. Buyers can purchase beautiful villas, apartments, or penthouses directly from developers or a third party. They all offer opportunities for buyers looking for a modern yet luxurious haven, unlike any other European country. Here we will examine the top reasons why Portugal is such a great place for those investing in luxury real estate.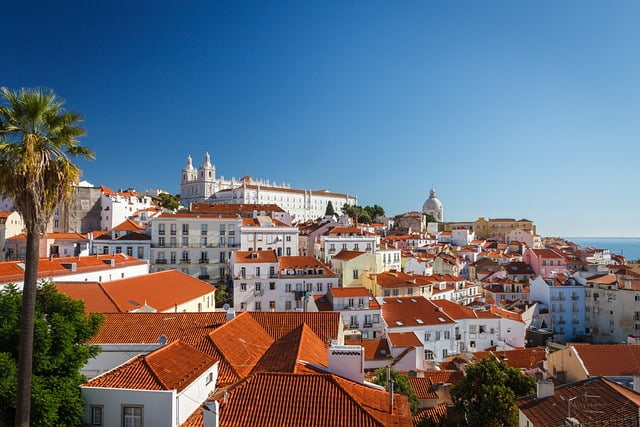 Great Location and Accessibility
Portugal's convenient location and exceptional connectivity to the rest of Europe make it an ideal spot for luxury real estate investment. Located on the Iberian Peninsula, Portugal is in a strategic position allowing easy access to other European countries such as Spain, France, Germany, and Italy. It's also extremely close to the United Kingdom, so investors can easily access their home country. Also, with Portugal's strong infrastructure with major international airports located throughout the country and excellent public transportation systems, getting around is simple. The country's small size also means that travel between regions is easy and quick, allowing investors to check out properties in different parts of the country without too much effort.
Tax Benefits
Investors seeking to make a profit will surely appreciate the low taxes on high-end properties in Portugal, unlike other countries where these taxes can be exorbitant. These include income tax exemptions on rental income from furnished properties and capital gains tax exemptions on property sales after five years of ownership. Portugal has unveiled the Golden Visa Program, permitting non-EU citizens to gain permanent residency with a real estate investment. The Golden visa in Portugal program provides sweeping benefits for international nationals, such as permission to reside and labor in Portugal, free travel across the Schengen area, and eligibility for Portuguese citizenship after five years. Furthermore, you can establish businesses or pursue studies within this prosperous country.
Cost of Living
Portugal offers an irresistible combination of affordability and luxury for real estate investors, retirees, or anyone looking to buy a second home. Not only are the living costs in Portugal low compared to other countries, including housing prices, utility bills, transportation fees, medical care expenses, and food items. It also provides temperate weather conditions, low crime rates, and high-quality healthcare services. And still have enough funds left over to indulge in its vibrant culture. Living in Portugal can also provide access to several excellent amenities at an affordable price. From picturesque beaches and world-class golf courses to award-winning restaurants and lively nightlife, Portugal offers an unbeatable quality of life that is difficult to find anywhere else. There are also numerous cultural and educational opportunities for those who want to explore the country's rich heritage and participate in local events.
Rich Culture And Lifestyle
Portugal offers stunning landscapes and an incredibly diverse culture full of music festivals, art galleries, museums, and theatres, providing endless opportunities for exploration and entertainment. As well as this rich cultural offering, residents can enjoy traditional Portuguese cuisine, including dishes such as cataplana stew made with local seafood and some delicious regional wines providing an unforgettable taste experience.
Low Risk
Because there is so much demand for these types of properties right now, there is minimal risk involved when investing in them. Prices have been steadily increasing, so even if there were some dips due to economic factors or other issues, they would likely not last very long, given how strong the current market conditions are. Additionally, because Portuguese laws protect foreign buyers from fraud or other illegal activities when buying property overseas, investors can rest assured that their investments will be safe and sound no matter what happens after they have purchased their property.
Strong Rental Market
If you're looking to rent out your luxury property in Portugal, you'll be pleased to know that there is a strong rental market here. Thanks to its popularity as a tourist destination, people always want to rent out properties on either a short-term or long-term basis. Not only does this mean that you could generate some additional income from your investment, but it also means that you can use your property whenever you want without worrying about finding tenants.
Growing Demand
Another reason investing in luxury real estate in Portugal is so attractive is that demand for these properties increases yearly. People worldwide are attracted by this beautiful country's climate and culture and are willing to pay top dollar for luxurious homes with stunning views of the ocean or countryside. Investors now have the unique chance to cash in on this growing interest by investing in highly sought-after properties while they remain affordable. By making these sound investments, investors can rest assured that as Portugal's economy continues to improve, the demand for luxurious housing will only amplify with time.
Beautiful Landscapes and Beaches
Portugal provides breathtaking scenery from its rugged coastline, lined with beautiful beaches through its lush green countryside filled with vineyards, olive groves, and ancient castles. There is something here for everyone. Whether you prefer relaxing by the beach or exploring historical sites such as Notre Dame Cathedral or Olhao Castle, there is something incredible waiting around every corner.
Affordable Prices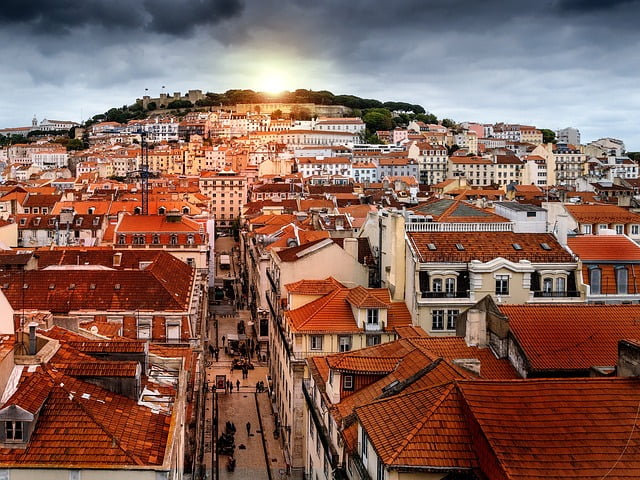 Portugal is a top European tourist destination and an even more appealing option for those seeking real estate deals. With low taxes and a stable market, Portuguese properties are far less expensive than other nations, especially the United States. Pricing varies by location and size, so research your options before committing to anything. But, even smaller properties can be purchased at reasonable rates, making them great choices for first-time buyers or those just starting with their investment portfolio. Additionally, with support from the government and local authorities, investors can also benefit from low-interest rates on mortgages and other financing options. This makes purchasing luxury properties in Portugal much easier without worrying about breaking the bank.
Investing in luxury real estate in Portugal is an excellent option for diversifying their portfolio and capitalizing on the growing demand for these properties. From its strategic location with easy access to other countries, robust infrastructure, low risk, growing demand, and affordable prices, Portugal is an ideal destination for luxury real estate investments.