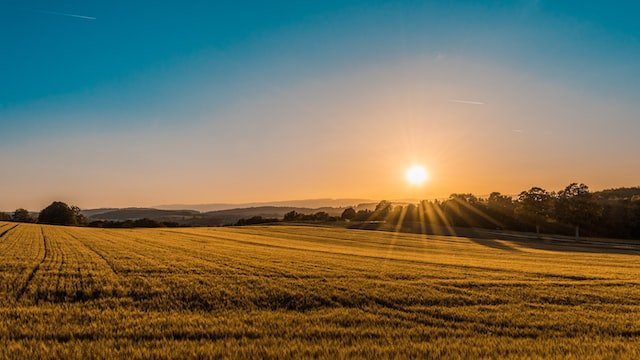 Buying land to build a homestead or your dream home is a large investment. If you do everything right, this can be the smartest investment you will ever make. This piece of land will serve as a blank canvas where you can make everything exactly how you want it to be.
Before closing the deal on a piece of property you need to go over a few things to ensure you don't have any surprises down the road. Our guide below will go over everything you need to know, so you can start searching for the best piece of land to build what your heart desires.
1. Location
One of the first things you need to do is figure out where you want to build. Once you have an idea do your homework and research how the schools are in the area if you have children. Check out the neighborhood and how the crime rating is in the area.
Is it rural or city enough for your needs? If you have a minimum acreage in mind, make sure that this is clear so that when you check out the location you specifically look for the number of acres you prefer.
If you plan on selling in the future, you also want to look at the resale value of the homes in the area.
2. Type of Land
When buying land you have the option to invest in undeveloped land or developed. Undeveloped land simply means that there is nothing on the property.
You would be responsible for bringing the utilities to the piece of land. Sometimes you are also responsible for building the road to reach your property, along with maintaining it.
Opting for developed land means that the utilities are brought to the site and they build the roads to the piece of land. On this site https://www.landbrokermls.com/property-search/hunting/georgia-land-for-sale you can find a combination of both undeveloped and developed land. If you're not sure whether to choose developed or undeveloped, take a look at your budget to see if you have enough to build the roads and have utilities placed on the piece of land.
3. Permits
When you are building, permits are one of the most important things in the beginning process of building. The permits allow you to start building without worrying about having to tear it down in the future. You never want to build without pulling the correct permits because the zoning department can give you a fine on top of making you tear down what you built.
Take a trip to the local building department because they will let you know exactly what is needed for the area you are considering purchasing land in. Keep in mind that some jurisdictions are really strict with their requirements while others have fewer requirements. 
4. Survey
When you are looking at a potential piece of land walk around and look for markings that show the corners of the property. This will either be flags, spray paint, iron pins, etc. If you don't see any type of markings, then check if there is an existing survey you can look at.
When there is no survey you will have to pay to have a professional survey done. This is always necessary to have so that you place your home in the right spot on your property.
5. Zoning
Every location has varying zoning requirements. The local zoning department might have a setback in place. The setback is the minimum distance that you can build your home from the property line.
Typically, when there is a setback the average distance is between 10 to 30 feet from the property line. Some zoning departments will also have restrictions on where you place your home. It is a good idea to check if there is future community development in the works so that you can make an informed decision about where on the piece of land to build.
Keep in mind that the setback requirements usually also refer to other permanent structures such as your garage or deck. Sometimes the setback requirements can affect the final size of your build. If you don't want to deal with really strict setbacks, you want to look for land in an area that is less restrictive.
6. Easement and Lien
You have to make sure that neither an easement nor a lien is attached to the piece of land you are planning on buying. An easement is when someone else has the legal right to use your property for a specific purpose. Easements move with the piece of land and will transfer to the new property owner.
If the piece of land has a lien on it, then this means that there is some type of monetary claim against the property. Usually, a lien is placed on the land to pay for a debt such as back taxes on the property. When you are taking out a bank loan, they will normally catch any liens on the land and will require them to be paid before they give the loan.
You can also check the county recorder's website to see if the piece of land has any active liens.
7. Feasibility Study
Although this study might be a little costly, it can save you a lot of money and headaches in the future. This study will bring to light the strengths and weaknesses of your building plan. You will have better knowledge of the parcel you are considering.
Important factors such as cost analysis, land evaluation, zoning, etc. are all covered during the feasibility study. Paying for this study will give you peace of mind because you will understand if, in fact, your project is doable and practicable.
Ready to Buy Your Dream Plot of Land?
Now it is time to take action and start searching for your dream piece of land. Remember to not rush the process because this can lead to jumping into a piece of property that you can't build what you want or that has more restrictions than you thought.
Before you leave make sure you look around the rest of this section for more tips.