No one ever wants to get into an accident. But if it does happen, there are some things you can do to make the process of dealing with your insurance company a little bit easier. Here are six tips to follow: 1) Get all the information you can at the scene of the accident 2) Contact an attorney 3) Contact your insurance company as soon as possible 4) Keep detailed records 5) Be prepared to negotiate 6) Get everything in writing. By following these steps, you'll be in a better position to get the outcome you want from your insurance company after an accident. Read on for more details about each tip.
1) Get all the information you can at the scene of the accident
When you're dealing with an accident, the most important thing you can do is to get all the information you need at the scene. This starts with exchanging insurance information with the other drivers involved – make sure to record information such as policy numbers, contact information, and license plate numbers if possible. Beyond that, take photos of both cars involved in the accident and any areas surrounding it (road conditions, street signs, etc.). All of this evidence will be essential for your insurance claim later on. Staying organized and collecting all this data during a stressful situation can seem overwhelming, but doing it right away will pay off in the long run.
2) Contact an attorney
After an accident, many find themselves unprepared to negotiate with their insurance company. That's why it can be helpful to consider contacting a personal injury attorney to assist you. An attorney can provide invaluable guidance on the best course of action, based on your individual and unique situation. Even if you think things may not be too complicated, having that extra support and advice is highly valuable after such a stressful experience. Don't go at it alone – by bringing in an attorney, you'll have someone who knows exactly how to handle the situation and will fight your corner.
In order to find a good attorney, start by researching and reading reviews. You can also ask for recommendations from friends and family who have had to deal with similar situations. Plus, many attorneys offer free consultations, so don't hesitate to take advantage of that.
3) Contact your insurance company as soon as possible
After an accident, time is of the essence when dealing with your insurance company. A mere few minutes could make a drastic difference in how they handle the claim. For this reason, it's important to contact them without delay to ensure you get the right treatments and that all expenses will be taken care of in a timely manner. Doing so quickly and efficiently will provide maximum protection for both parties involved. Doing so can save much frustration on your end and make this process much smoother for everyone involved. Additionally, you will want to make sure to follow your insurance company's specific instructions. For example, they may want you to fill out certain forms or provide certain information.
Keep in mind that you may have to provide documentation and other evidence in order to make sure your claim is approved. Having all the information ready and organized makes it much easier for them to process your request quickly.
4) Keep detailed records
Keeping detailed records during the insurance process after an accident is essential for getting what you deserve. Be sure to document every conversation, from both sides, and keep a paper trail of any emails, letters, or evidence related to the incident. Remember that insurance companies are not in the business of being generous – they will be looking to minimize their risk and your losses as much as they can. By having clear documentation of all conversations, you have yourself protected and give yourself a better chance in understanding what is right for your situation.
Also, keep a record of any medical expenses you may have incurred due to the accident, as they will be important when seeking reimbursement. This includes everything from doctor's visits to rehabilitation costs and more. If your injuries are severe enough, you might also want to consider taking photographs of them at different stages in order to document the severity over time.
5) Be prepared to negotiate
After an accident, you may find yourself thrust into the unexpected. You may face costly repairs and medical bills, and insurance is usually essential to pay for both. Communicating properly with your insurance company can help you minimize those costs specifically related to the accident. Step five in dealing with your insurance company is to be prepared to negotiate. As a result of the accident, the insurer will likely try to settle for an amount that's lower than what you might consider fair — so it pays to know what your losses are before you start discussing details. Holding claims adjusters accountable and fighting for full coverage is a crucial part of getting the most out of your policy and regaining control post-accident.
6) Get everything in writing.
After an accident, the last thing you want to do is get bogged down in paperwork. However, if you're dealing with your insurance company, it's absolutely essential that you get everything in writing! When communicating with them about damages or repairs, be sure to save any emails or letters that you send and receive from the company. Clear documentation is incredibly important when it comes to sorting out the details of an insurance claim and can help prevent a lot of stress down the road. Thankfully, getting everything in writing is an easy step for everyone involved!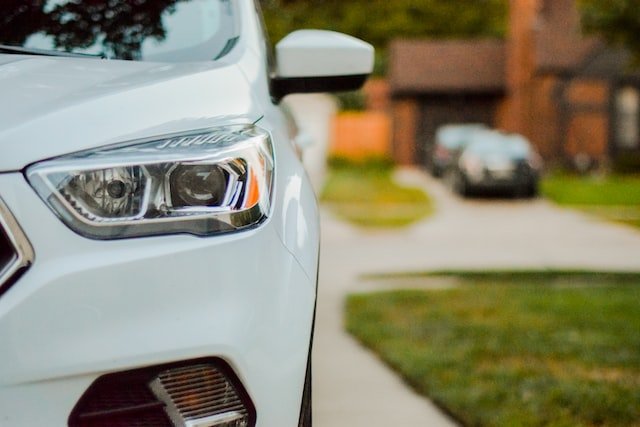 Though no one enjoys dealing with their insurance company after an accident, it is important to know what steps to take in order to protect yourself and your interests. By following the tips above, you will be as prepared as possible to deal with your insurance company, giving you the best chance of getting the outcome that you deserve. Keep in mind that these tips are not a substitute for legal advice, so if you feel that your rights have been violated during the process of dealing with your insurance company, you should always consult an attorney.