Before selling your house, you need to understand that the property marketplace is an extremely competitive field. If considering selling your home, you should know that many other houses out there might offer the same features as your house and are being offered at competitive prices. It takes a lot of effort and time to stand out in this aggressive market and appeal to buyers. 
It's also almost impossible without a trusted real estate agent by your side that can guide you on how you can make your home sellable to sell it quickly and for a good price. In the end, it's still all up to you to add that welcoming touch to your home and make it look inviting to potential buyers. Here are our top tips on how you can make your home more attractive to potential buyers. 
Remove Your Personal Items
While some homeowners leave this step to the very end due to how emotional they may get when taking down their personal belongings. However, it's very important to remove personal items if you want to sell your property quickly. Think family photos, children's refrigerator artwork, and similar items that indicate the existence of an owner in the home. Take these pieces down and hide them somewhere where buyers can't see them when they enter your property. You want your buyers to look at your house as a clean slate that they can change and make their own. Start with the living room and kitchen then make your way to the bedroom and bathrooms to remove personal items and make the place look brand new.
Apply Fresh Coats of Paint
The reason why homeowners repaint their home walls before selling their houses is to give the house a clean, fresh look.  This also helps potential buyers to imagine their furniture and art pieces inside it. That should be your goal if you want to sell fast. If you have any rooms that look dark, repaint them with white paint or any neutral color that looks warm and welcoming. Keep in mind that your buyers' taste may not be the same as yours so while you think your floral wallpapers look good and match your furniture, they might not match their taste and style. Always go for white when painting ceilings as white can brighten up any room and is considered an accepted neutral color for new properties. 
Upgrade the Lighting 
Lighting changes a lot of how a room looks and has the ability to add warmth and welcoming vibes. You can control how your visitors feel about your home by adjusting the lighting and adding a few modern light fixtures to replace old ones. Buyers will always have something negative to say about outdated fixtures, so you want to keep up with their expectations and keep them interested. You can opt for cove lighting and have an elegant fade exposure to your living room and dining area. Consider replacing your old lamps and installing modern chandeliers and light fixtures that match the interior design and paint colors of your home. 
Listen to Your Realtor
The key to selling your house fast is finding an experienced real estate agent who has a good track record in your region. Realtors from Las Vegas Homes By Leslie say that your realtor is the one responsible for giving you targeted advice about how you can prepare your home for sale. Without their advice, you wouldn't have insight into what buyers look for and which properties sell the most. When preparing your property for sale, you need to start by tackling the problems that your realtor thinks are most concerning first. A good real estate agent will know how to prepare a house for sale without spending too much money on unnecessary repairs and upgrades. 
Deep Clean Your Home
Nobody likes walking into a messy home with dusty tables and dirty bathrooms. No matter how valuable and expensive you might think your house is, if it's dirty, it won't appeal to buyers. To make sure that your home is show-worthy before buyers come by to take a look, you must do a thorough cleaning and get rid of all cluttered distractions. Clean the dirty countertops, tidy up the bathroom, and go through all the rooms to make sure everything is ready for showing. You may need to do this for a long time before making a good sale deal, keep things tidy at all times as realtors can request a showing at any time while your house is on the market.
Mind the Kitchen
A clean kitchen may look good and compliment your cleaned-up home before buyers arrive. However, when it comes to attracting buyers, you will need to go beyond looks. In addition to cleaning your kitchen, washing all the dishes, and keeping them aside, you'll need to make sure the place smells nice and refreshing. Before hosting new buyers, go the extra mile and bake some brownies to leave an inviting scent in your kitchen and offer them a treat in your freshly cleaned cooking area.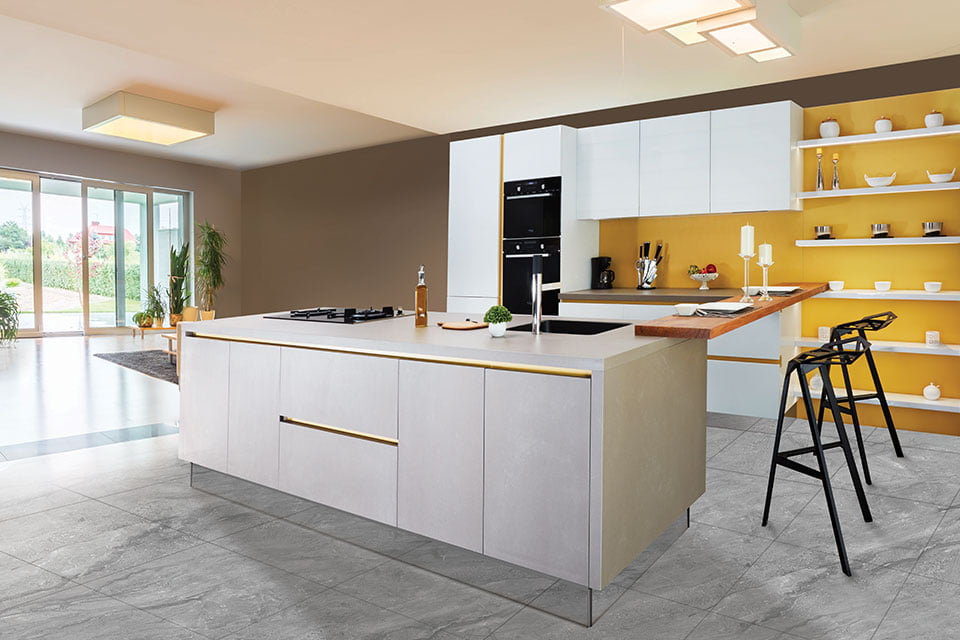 Usually, all sources of foul odors are found in the kitchen, and that's the last thing you want when you're trying to sell your home. Clean up all food waste and rotting produce and try to keep your kitchen in a clean state for as long as possible until you get a good deal.
Pet Issues
 Some buyers may find your dog adorable, but other buyers may want nothing to do with your indoor pets. If you're having buyers over for a showing, make sure your pets are removed and that all stains and pet odors are eliminated before your guests arrive. Go through the backyard, pick up any dog waste, and check for pet toys that need to be removed. Pets are not the best when it comes to displaying homes for sale.
If you want your home to be irresistible to new buyers, you have to be competent and find out what people look for in their dream houses. This is where a realtor comes in.  They have enough experience to spot the problems in your home that need to be fixed in order to prepare it for sale. You also have to do a thorough cleaning of every part inside your house to make sure everything is in a show-worthy state. Your buyers will look for modern touches and warm living areas so make sure you give them what they are looking for.